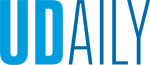 Orientation for UD employees to the Library, Museums and Press
Article by UD Library, Museums and Press Staff January 04, 2023
Faculty and staff can explore resources available to them during virtual workshop
University of Delaware employees can discover the variety of resources available to them through the Library, Museums and Press during the Faculty and Staff Orientation to the Library, Museums and Press, a virtual workshop on Wednesday, Jan. 18, from 10 a.m. to 11:30 a.m.
Those in attendance will learn how to find books, articles and video resources through the Library's catalog, databases and e-journals. They will also discover how to use the rare and unique materials in Special Collections for research; how to stream feature films and documentaries; and how to participate in free workshops that support the attendee's personal and professional interests.
Before the workshop ends, attendees will also take a virtual tour of the Mineralogical Museum. The Mineralogical Museum is one of the Library, Museums and Press' four gallery spaces on campus that provide free exhibitions during the spring and fall semesters.
All faculty and staff are welcome. Registration is required. For further information, please visit: https://udel.libcal.com/event/9969375