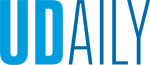 In Memoriam: Winifred 'Ellen' Erbe
Article by UDaily staff January 31, 2023
Campus community remembers long-time Marine Studies Library staff member
Winifred 'Ellen' Erbe, who worked at the University of Delaware's Marine Studies Library on the Hugh R. Sharp Campus in Lewes for well over 20 years, passed away on Dec. 11, 2022, at her home in Frankford, Delaware, after battling mesothelioma cancer for two years. She was 79.
Ms. Erbe was hired as a library coordinator in 1996 and worked in the Marine Studies Library located in Cannon Laboratory until she retired in 2020.
Several colleagues shared their reminiscences.
Shelly McCoy, associate University librarian for public services and space planning at the UD Library, Museums and Press: "Ellen Erbe's impact on the Marine Studies campus was evident time and time again, including during the renovation of Cannon Lab. The Marine Studies Library, like other occupants, was moved to temporary trailers on the Lewes campus. I had assumed that the Library saw even less traffic during the renovation, but there was a revolving door of people when I visited -- from those from campus shops, to construction workers, to students. They were all stopping in to say 'hi' and catch up with the center of their community: Ellen and Debbie [Booth] in the library."
Edward A. Hale, assistant professor in the School of Marine Science and Policy at the College of Earth, Ocean and Environment: "Ellen was a big part of the UD-Lewes community, as is Debbie Booth. Ellen was always there to help all of us. She would often share stories about her granddaughter, Megan, and her son, Tom, and her daughter, as well as her volunteer work with MERR [Marine Education Research and Rehabilitation Institute]. She was an absolute fixture in our community. Ellen and Deb both represent a more personal connection to the University. She will be deeply missed."
Frederick "Fritz" Getze, retired associate librarian: "As a selector for Marine Studies and, later, as coordinator of branch libraries, I knew Ellen well. I remember her outgoing and friendly personality, her deep caring for her work and the people she served, and for her many ideas to enhance and improve the Marine Studies Library facility and services. She took time to get to know the many faculty members, research staff and students at the Lewes campus, attending seminars and graduate student defenses. She went above and beyond the written description of her job, providing a welcoming presence to her coworkers and patrons. I'm sure that she was missed when she retired and even more so now."
Deborah Booth, library assistant at the UD Library, Museums and Press: "Ellen was my dear friend, colleague and a real inspiration. I will miss her friendship and unique way of expressing herself. She was quick witted, endearing and lived her life with great enthusiasm. One memory I would especially like to share is there was a young woman attending college and she was regretting her chosen major. Emilee wanted to rescue marine animals but didn't know much about the field. At this point she reached out to me because she knew I worked at the College of Earth, Ocean and Environment (Marine Studies, at the time). I knew with Ellen's passion for marine life and her extensive rescue background, she needed to talk with her. After a long conversation, encouragement, and direction. Emilee is now a graduate of Texas A&M and interning as a marine mammal rescuer with Sea Turtle Inc. in South Padre Island and living her best happy life."
Ms. Erbe's marine rescue work, with her husband, Chuck, was the subject of a Washington Post article published in 2015.
"I remember Ellen's stories of marine rescue," McCoy said. "She and her husband were first responders when marine animals became stranded or wounded and found on the beaches up and down the East Coast. She talked about the hard work and early mornings/late nights with the rescue and transporting or awaiting the vet to help seals, whales, dolphins and turtles, but you could tell that she would not have it any other way, especially when an animal could be saved and returned to the water. Ellen was not shy about crowd control during these rescues and I am sure her direct manner and quick laugh helped in these situations."
Before coming to UD, Ms. Erbe was an elementary school librarian for the Christian Academy in Brookhaven, Pennsylvania, for 25 years.
She is remembered for her faith, her love of all living creatures and plants, the kindness she bestowed on everyone she met and her volunteer work with animal rescue, her church and other charities, as well as her love for her family and friends.
A celebration of her life will be scheduled this spring. Donations in her memory may be made to a favorite charity.
To read her obituary or leave online condolences, visit Melson Funeral Services.