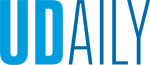 For the Record
Article by UDaily staff January 20, 2023
University community reports recent publications
For the Record provides information about recent professional activities and honors of University of Delaware faculty, staff, students and alumni.
Publications
Margaret Stetz, Mae and Robert Carter Professor of Women's Studies and professor of humanities, has continued her project of using poetry as a way of addressing topics that also inform her scholarship. In November 2022, her poem "Heat/Light" was published in the online journal Dark Matter, Issue #15. The poem is a tribute to the late Afro-futurist feminist author Octavia Butler and especially to her early alerts about the coming environmental disaster in novels such as Parable of the Sower (1993). Recently, Stetz has also published a poem ("Donations") in the Heimat Review (Issue #2, Winter) and another ("Inside, but Out") on pp. 8-9 in the print volume Last Stanza Poetry Journal, which is issued by the Stackfreed Press and sold at Amazon.com. In addition, her short work of creative nonfiction titled "Holiday Games" was published in the edited collection 'Tis the Season. Written Tales: Chapbook Vol. VI , 28-30, which is also sold on Amazon.com.
Sebastian Cioaba, professor in the Department of Mathematical Sciences, has recently published the book A bridge to advanced mathematics: from natural to complex numbers (coauthored with Werner Linde, a former visitor to the UD Department of Mathematical Sciences), in the AMSTEXT Series of the American Mathematical Society. This book is an ideal introduction to mathematical reasoning and proof techniques, building on familiar content to ensure comprehension of more advanced topics in abstract algebra and real analysis with over 700 exercises as well as many examples. Readers will learn and practice writing proofs related to new abstract concepts while learning new mathematical content. The first task is analogous to practicing soccer while the second is akin to playing soccer in a real match. The authors believe that all students should practice and play mathematics. This is Cioaba's second book. His first, A first course in graph theory and combinatorics (second edition, coauthored with Ram Murty) was published by Springer/HBA in 2022 and is available for free on the UD campus.
Leslie F. Goldstein, Judge Hugh M. Morris Professor Emerita of Political Science, published a book chapter: "The Judiciary as a Protector of 'Racial' Minorities and Religious Minorities: The U.S.A. Case," Chapter Two in K.S. Nathan, ed. Managing Ethnic and Religious Diversity in the United States and Malaysia (USM [University of Science of Malaysia] Press, 2022).
Sally Donatello, an alumna of the Master of Arts in Liberal Studies (MALS) program and a UD retiree, has published a photo essay in Confluence, the journal of the Association of Graduate Liberal Studies Programs. The essay, "Spilling the Mind's Work: Harvesting Coexistence and Creative Survival During the Pandemic: Spring 2020-Spring 2022," appears in the Fall 2022 edition.
In the autumn 2022 issue, TRANS-LIT2, the journal of the Society for Contemporary American Literature in German (SCALG), published five poems of Heinz-Uwe Haus, professor of theatre, translated from English into German by Joachim Harms. The poems are part of a collection, called "Cypriot Memories," reflecting Haus' experiences during his work as stage director at the island since 1975, when he re-opened the State Theatre with a production of Brecht's The Caucasian Chalk Circle after the Turkish invasion. The poems "address and convey unusual angels of vision on topics much in need of new perspectives", commented Marianna Papastephanou, who recently translated the collection into Greek.
Allan Carlsen, assistant professor of theatre and director of Healthcare Theatre, and Timothy Fowles, former associate professor of psychological and brain sciences, recently published "Using simulated patients to train interpersonal skills with clinical psychology doctoral students" in the journal Training and Education in Professional Psychology. The article details how Fowles successfully incorporated the Healthcare Theatre program into the first-year curriculum of UD's clinical psychology doctoral program as an experiential learning method to train the students in the communication and interpersonal skills they need to work with patients. Healthcare Theatre trains students to be patients and family members in live standardized health care encounters that the clinicians will face in the workplace, giving them a highly realistic, but safe experience empowering all participants to grow both personally and professionally.
To submit information for inclusion in For the Record, write to ocm@udel.edu and include "For the Record" in the subject line.