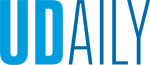 Dr. Rick Hong named executive director of Student Health Services
Article by Jessica Downey Photo by Evan Krape January 17, 2023
Hong comes from the Delaware Division of Public Health with experience in projects related to infectious diseases
Dr. Rick Hong joined the University of Delaware community in the newly-created role of Executive Director of Student Health Services, effective Nov. 1, 2022.
Hong comes from the Delaware Division of Public Health, where he has been since 2005 when he joined the team as the medical director in the Office of Preparedness. He also served as medical director of the Delaware Medical Reserve Corp, acted as the medical liaison officer in the Incident Command of the State Health Operations Center and chaired the Delaware Ethics Advisory Group. Hong provided medical expertise to fulfill the mission of statewide healthcare preparedness in the setting of mass-casualty incidents, including chemical, biological, radiation, nuclear, traumatic and natural causes.
"I'm really excited to work in an academic setting to support higher education and the overall health of the students to enhance their educational experience," said Hong.
Hong has worked on numerous projects related to infectious diseases, such as H1N1 Influenza, Ebola and Zika virus. He was appointed as the medical director of the state of Delaware in 2018 and was a leader for the COVID-19 pandemic response in Delaware. In July, he became the interim director of public health and state health officer.
Additionally, Hong has worked as an attending emergency medicine physician since 2007 at Cooper University Health Care, where he also served in a variety of key leadership roles including EMS fellowship director and director of special projects and operations. He is board-certified in emergency medicine and emergency medical services.
Hong earned his bachelor's degree in chemistry and bachelor of science in health care management and policy from the University of Pennsylvania in 1997 before earning his medical degree from Penn's School of Medicine in 2001. He completed his emergency medicine residency at Cooper University Hospital in Camden, New Jersey in 2004.
"Dr. Rick Hong will be a great addition to our team, furthering the work that has been started and continuing to help us build a Wellbeing Neighborhood," said Rae Chresfield, assistant vice president for student wellbeing in UD's Division of Student Life. "We are particularly excited to build on the work of SHS and leverage his extensive expertise in approaching our work through a public health lens."
Dr. Kelly Frick, who served as the director of Student Health Services for the last year, will return to focusing on patients in her new role as interim medical director.