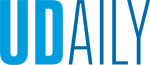 COE hosts Engineers Week, Feb 19-25
Article by Erica K. Brockmeier Illustration by NSPE January 30, 2023
A series of events around the theme "Creating the Future"
The University of Delaware's College of Engineering is hosting a series of events to celebrate Engineers Week from Feb. 19-25, 2023. For more event details and registration, visit https://engr.udel.edu/events/eweek/

Sunday, Feb. 19, 2023: Engineers Week Kickoff
1-4 p.m., P.S. Du Pont Hall Lobby and Porch
Join COE for snacks, games, music, t-shirt decorating, student group tables, and prizes.

Monday, Feb. 20, 2023: Basketball and volleyball
6-9 p.m., CSB Lil Bob Gym 1
Teams or individuals can register to play.

Tuesday, Feb. 21, 2023: Order of the Engineer Ring Ceremony
6:30-8 p.m., Mitchell Hall
Seniors and graduate students in ABET-accredited programs are invited to take the oath of the Order of the Engineer, pledging responsibility to the engineering profession.

Wednesday, Feb. 22, 2023: Peer mentoring
5-6 p.m., Evans Hall iSuite
"How did you find your internship?" "How is the Thermodynamics course?" First-year students and sophomores can meet juniors and seniors to ask questions about how to succeed in their major.

Thursday, Feb. 23, 2023: Broomball
10:45 p.m.-12:15 a.m., UD Ice Arena
All College of Engineering students (registering as groups or individuals) are invited to play broomball.

Friday, Feb. 24, 2023: Engineers Week Banquet
Student accomplishments and the future of the engineering workforce will be recognized during a formal dinner with raffle prizes. Registration is required.
Founded by the National Society of Professional Engineers (NSPE) in 1951, EWeek is an annual event dedicated to ensuring a diverse and well-educated future engineering workforce by increasing understanding of and interest in engineering and technology careers.
For further information, please visit: https://engr.udel.edu/events/eweek/