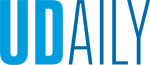 A musician's mantra
Article by Artika Casini, AS05February 03, 2023
Work hard. Be kind. Surround yourself with good people, and you will always have good times.
Those are the rules Alfredo Austin, AS08, lives by.
As the newest member of chart-topping a cappella group Straight No Chaser, Austin—who goes by the stage name Freedom Young—learned many of those lessons as a UD student.
He came to campus to study athletic training but soon became a music major, spending much of his time with the Vocal Point student a cappella group. "It became what I was looking forward to all week," says Austin, who credits the group with teaching him the mechanics of musical arrangement and the fundamental importance of group chemistry. "When our group was in sync, having fun together, we sounded better."
After graduation, Austin joined the Cape Cod-based vocal group Hyannis Sound, an experience that had the young singer opening for the Backstreet Boys' 32-city tour.
"We were a five-member group, just like the Backstreet Boys. We'd enter the stage, silhouetted, and the audience would go wild. As soon as the lights went on, you'd see their visual disappointment, but eventually, the faces would change. By the end, we'd have 15,000 people with their hands up. To turn around a crowd like that is something special."
Joining the critically acclaimed Straight No Chaser is another special, once-in-a-lifetime experience. "I've been met with so much love," Austin says of the group.
Austin's go-to performance song is "I wish" by Stevie Wonder, and he has found much success on TikTok and Instagram, where his ability to turn hip hop hits into a cappella doo wop have amassed more than 500,000 followers.
Under the handle @mr.freedomyoung, Austin hopes to spread joy and embody his moniker, which he adopted after a woman mistook his name, Fredo, for Freedom.
"The word freedom represents what I feel when I'm on stage," he says. "Music is complete comfort. It's an outlet to be yourself, unapologetically."