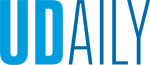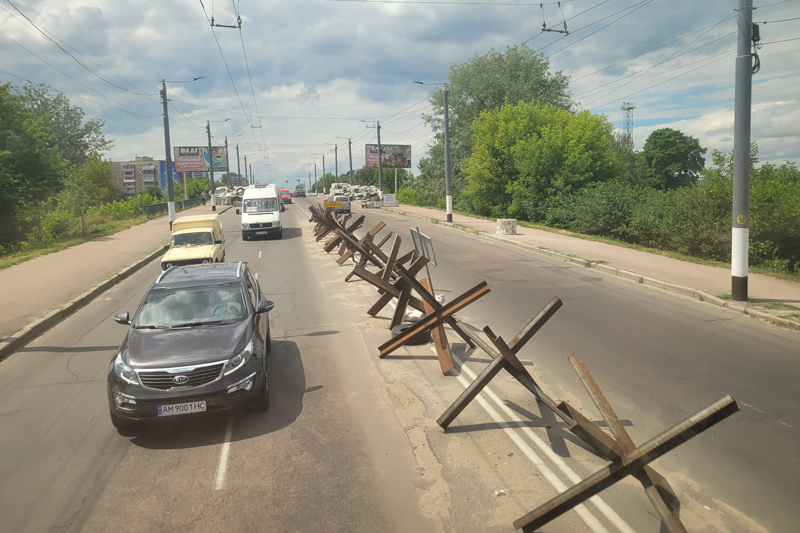 The urgency of now
Article by Artika Casini Photos courtesy of Atnre Alleyne February 23, 2023
On the first anniversary of war in Ukraine, UD alumnus Atnre Alleyne shares his family's escape and our shared humanity
War broke out on the eve of his daughter's birthday.
On the morning of Feb. 24, 2022, Atnre Alleyne awoke in Ukraine to the floor vibrating beneath his feet, bombs exploding in the distance. His children, ages 2, 3 and just one day shy of 7, slept as he and his wife peered out the window to see their neighbors drive off.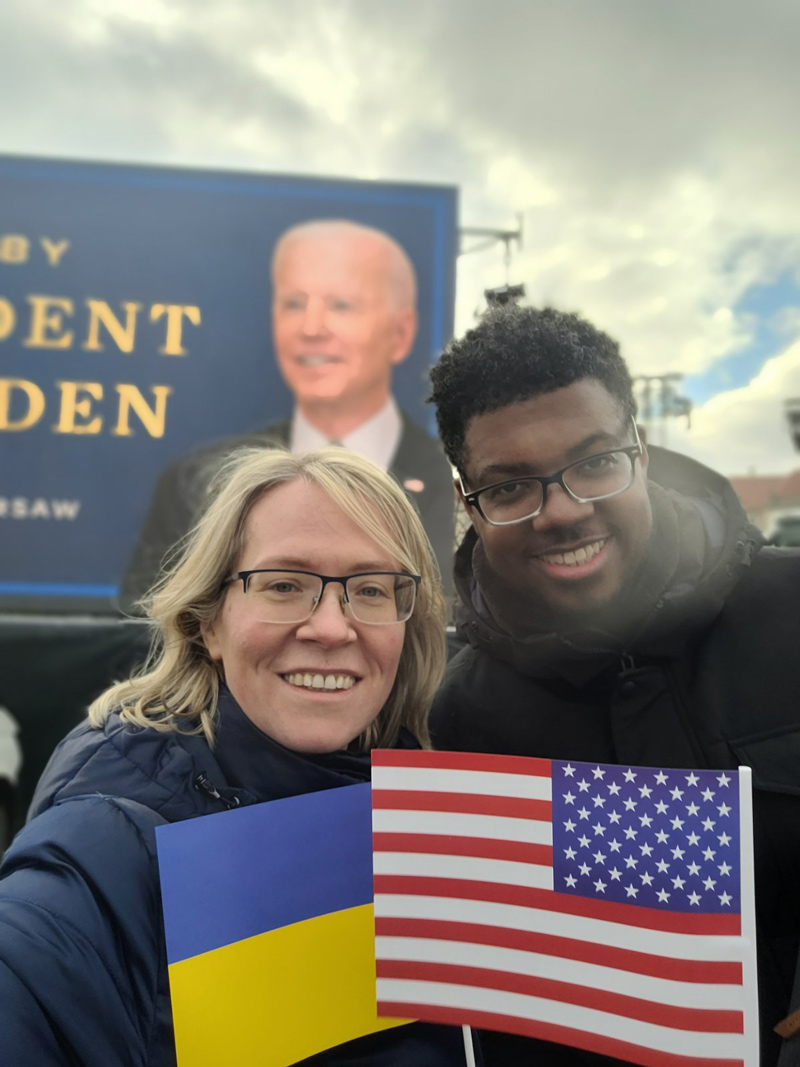 Without a car, and with an 81-year-old father-in-law, the family remained in their Kyiv suburb. The following morning, they placed seven candles on their daughter's cake. 
"It's indescribable," the UD alumnus said now, speaking from Poland. "Do you stay? Put your kids to bed that night? At what point do you leave? How close do the bombs have to be?"
Relief would come the next day, when a fellow parent fleeing the region offered the family of six a ride in her Volkswagen Passat. 
That evening, from the western Ukrainian city of Zhytomyr, Alleyne opened his laptop, war horrors beside him, Zoom screen before him. On the other side of the world, American students watched in stunned silence as their mentor began to speak. 
"All of this is connected," Alleyne said from a hotel bathroom. "Conflict ripples."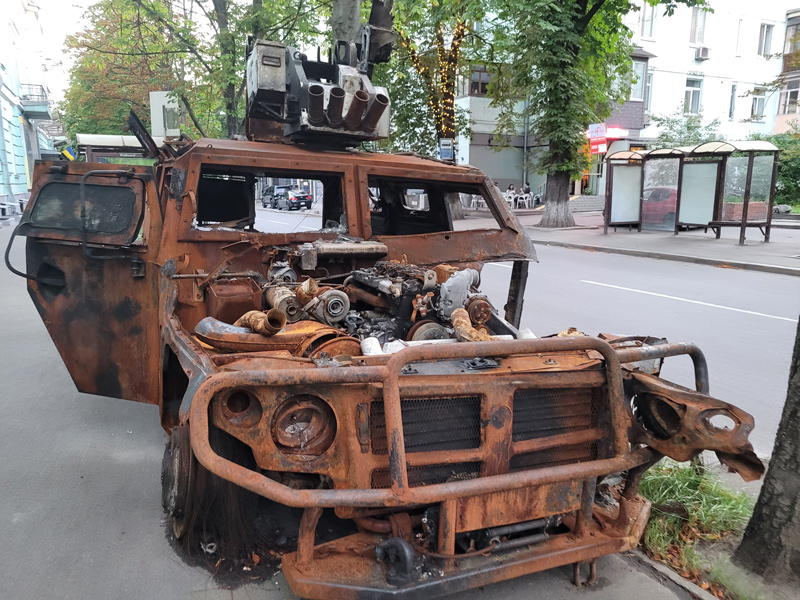 He was speaking to a dozen high school students in TeenSHARP, the program he co-founded with his Ukrainian wife, Tatiana Poladko, while both were graduate students at UD and Temple University, respectively.
Since its 2009 launch, their college-prep, youth leadership program has placed hundreds of underrepresented minority students into the nation's most competitive and elite universities, including numerous Ivy League universities. The program has graduated 500-plus students to date, and from the last few classes of 80-90 students, roughly 25-30% have chosen UD. ("A great option," said Alleyne, who graduated in 2009 with a master's in political science and international relations.)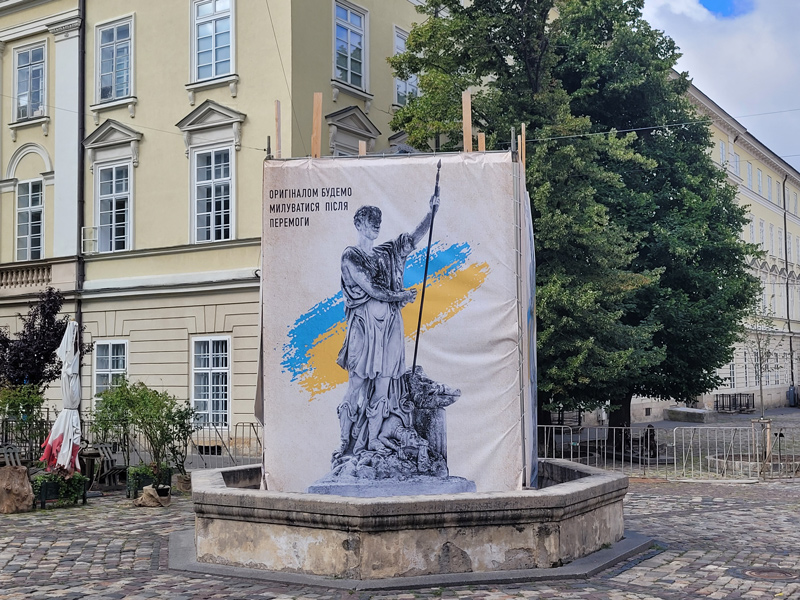 Speaking about Black History Month on that fateful February night, he quoted the timeless words of Dr. Martin Luther King: "Injustice anywhere is a threat to justice everywhere." 
"Whether it's Putin or racial injustice, you need a fierce urgency of now," Alleyne told his TeenSHARP students. "You need courage. There needs to be a fire that keeps burning. There will always be a level of distraction, but what really matters, and how do you stay connected to those things?"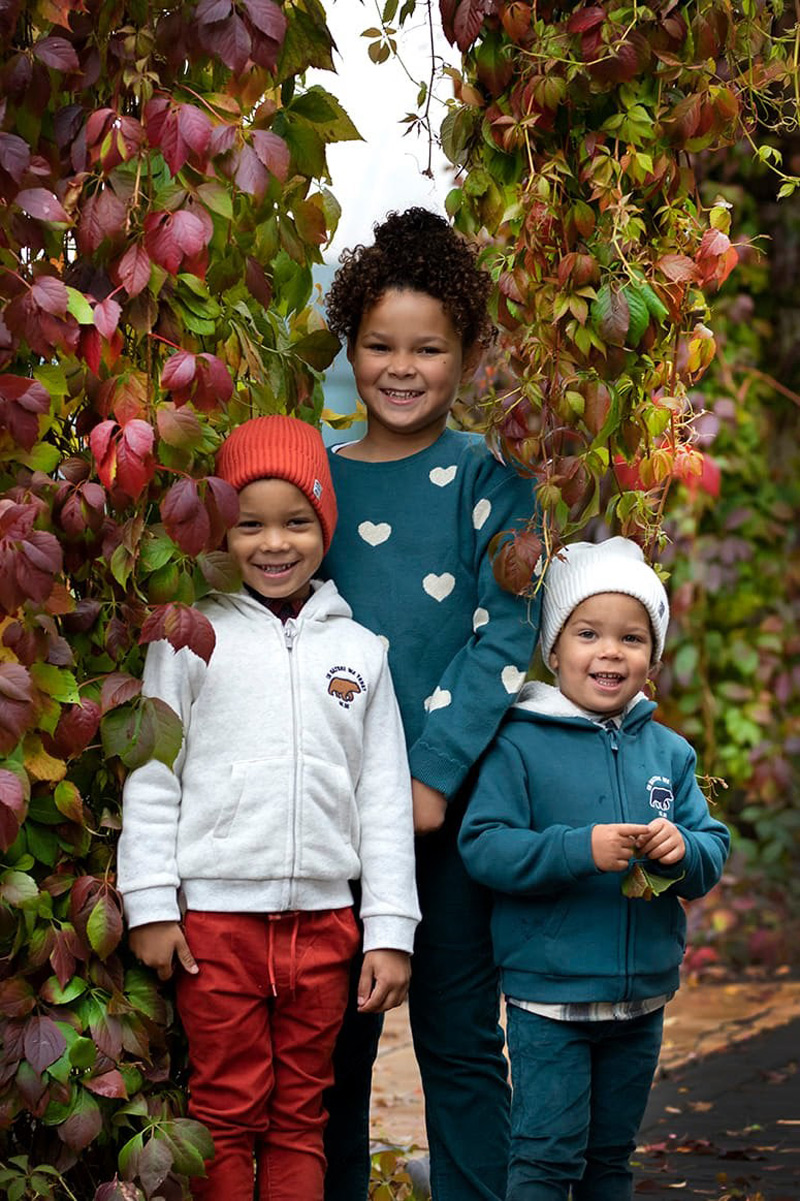 Perhaps by living through Alleyne and Poladko's example. With every reason to pause their TeenSHARP programs and workshops, the couple continued. When racist videos circulated on social media, they pushed back. 
As a Black American, Alleyne does not shy away from the truth. "Black people were mistreated in Ukraine," he said. "My barber in Warsaw had a harrowing experience." But when he heard the ensuing criticisms from fellow people of color—"Why should we care about Ukraine? Look how they're treating us,"—Alleyne offered his own warnings.  
"I said, 'Some of this is true, but be careful. Americans are not used to cyberwarfare.' Putin was creating and fomenting dissension. We believe it can't happen here in America, and that's what makes us so vulnerable."
And yet, disbelief is a somewhat natural response, he added. 
"It's hard to think like a depraved dictator. You continue to think like a rational being," Alleyne said. "Imagine living in Newark and there's a war. You think, 'Who's coming here? This isn't a strategic target.' But neither was Bucha [the site of a Russian-led massacre that left 458 dead and a city 18 miles away from Alleyne's home]. I don't care what kind of political science training you've had, it's hard to theorize. That's why I think America struggles with Putin. We can't theorize someone not playing by the rules; going to Bucha, killing civilians, women, children."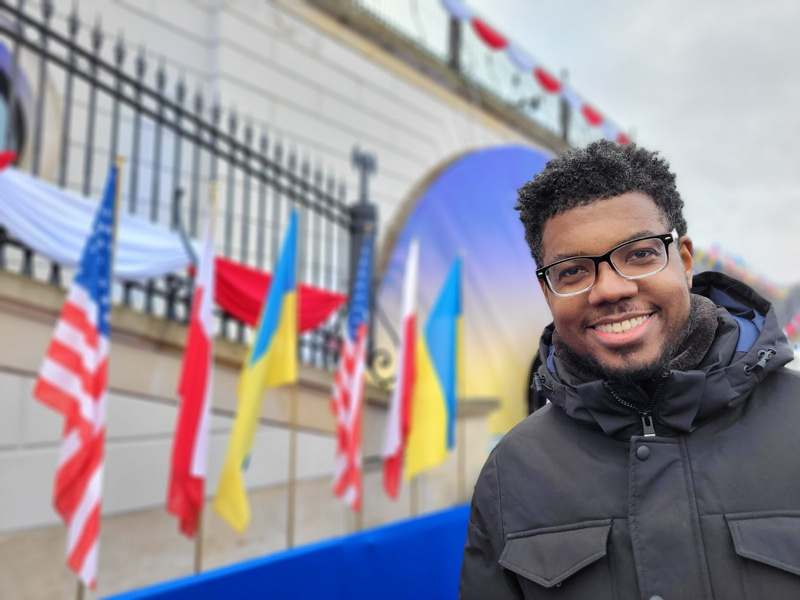 Now, one year since war began, Alleyne holds onto hope that the end may be in sight. "I'm a person of faith," he said.
Faith is what drives his philanthropy and desire to give back — a calling he first learned from his mother. As a child, Alleyne watched her commute two hours to a New York City law firm, where she worked her way from secretary to HR director, all without a college degree.
Proudly Afro-centric, she gave her youngest son an ancient Egyptian name (Atnre, pronounced ah-tin-ray, "the revealed spirit of the water") and sent the young American to a boarding high school in Ghana — his second trip on an airplane and first to Africa.
"She wanted us to see our own brilliance and excellence and not feel like our intellect had to be validated by someone else," Alleyne said.
It's a mission he and Poladko continue with TeenSHARP, a community dedicated to uplifting marginalized, minoritized populations through educational and economic mobility. Ensuring students graduate debt-free (or with as little debt as possible) is one of the program's key goals.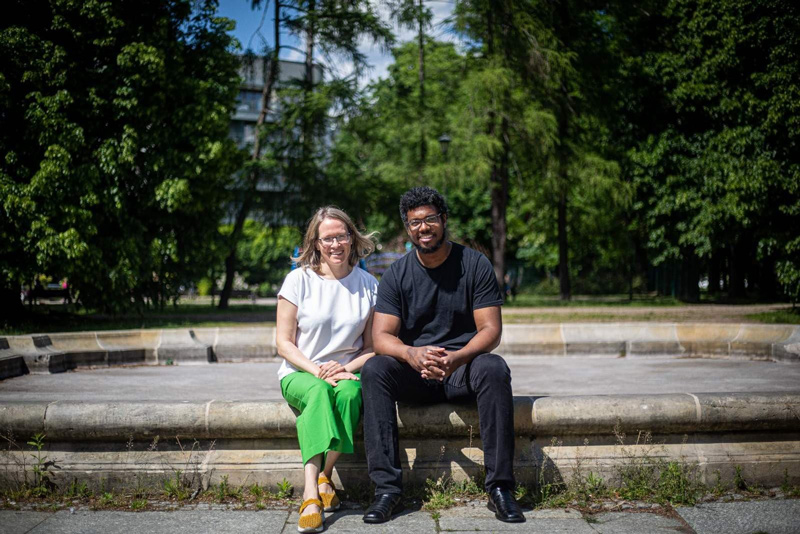 In the meantime, Alleyne keeps working, expanding TeenSHARP's reach through additional programs and opportunities, such as The Proximity Project, an eight-week training program for meaningful diversity, equity and inclusion, and the Ukraine Grassroots Leader Fund, which raises money for smaller, on-the-ground war efforts.
"I feel like we have a capacity to do both/and," he said of his cross-continental, service-driven work. "You can care about humanity — all of it — when you put good into the world. Everything connects."