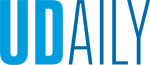 Poetry as activism
Article by UD Library, Museums and Press Staff Illustration by Kris Raser February 17, 2023
Mellon Foundation grant supports UD Library project focused on 20th-century poet-activists of color
The University of Delaware Library, Museums and Press was recently awarded a $250,000 grant from the Mellon Foundation to support the curation and stewardship of poetry archives related to 20th-century poet-activists of color along with a digital publishing and poet-in-residence project that draws on these collections. The grant is part of Mellon's Public Knowledge Program, which supports the creation and preservation of the cultural and scholarly record.
The UD Library, Museums and Press will use the grant to develop the Poetry as Activism Project, which will draw on the Library's archival collections of 20th-century American poets, with a focus on poets from historically marginalized groups. The project will engage with the Library's archival materials in new ways by examining the role that activism has played in these poets' lives and art over time, while also exploring the notion of poetry as activism more generally.
"We are honored to receive this grant from the Mellon Foundation to continue the great work we're doing here at the UD Library, Museums and Press," said Trevor A. Dawes, vice provost for libraries and museums and May Morris University Librarian. "We are excited to research how poetry — this incredible instrument — is used by literary activists to call for social and political change. We look forward to sharing the Library's efforts in examining the juxtaposition between art, the artists and activism with the UD community and beyond."
The first phase of the Poetry as Activism Project will begin this year and will focus on digitizing the archival materials. Once digitized, the materials will be used to create an engaging, enhanced ebook that will be freely accessible to the public using the Manifold platform and published by the University of Delaware Press. This digital project will explore the work of American poets who directly captured the cultural contexts of their time and who demonstrate that art can and does operate as political action. It will feature essays by current scholars, including University of Delaware faculty, to place the archival materials in context.
In spring 2024, the Library will host a short-term poet-in-residence who will draw inspiration from the archival collections to create new, original work. The poet-in-residence will also lead a workshop on the topic of poetry as activism, which will be open to students, faculty, staff and the broader community. The poet-in-residence will help Library staff develop a strategy for collecting emerging and contemporary poets, particularly those from historically marginalized groups.
The Poetry as Activism Project will be directed by Annie Johnson, associate university librarian for Publishing, Preservation, Research and Digital Access, and Lori Birrell, director of Special Collections and Museums.