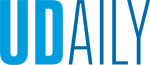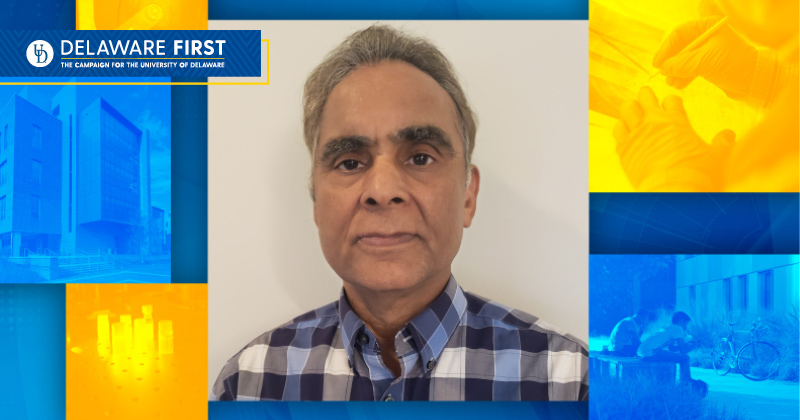 Delaware First: A world of opportunities
Article by Christine E. Serio-Shively Photos courtesy of Rama Marda February 27, 2023
Rama Marda, a UD graduate alumnus, recently made a transformational gift to the Graduate College
Rama Marda's first flight was from his home in India to the United States. Fueled by his sense of adventure and a research assistantship that covered his tuition and living expenses, Marda was on his way to beginning his journey as a graduate student in the University of Delaware's College of Engineering.
"The funding from the research assistantship was a major factor in my ability to come to the University, and I had a wonderful experience with professors, meeting new friends, doing research, but also connecting outside of the classroom," said Marda, class of 1972. "At the time, I was fascinated by aerospace engineering — just a few years before in 1969 a man had landed on the moon — and I was given this opportunity to work with Professor M.I. Young on studying helicopter rotor blades. I am so thankful to UD and the professor for the assistantship, and I am very grateful I can pay it back in some way."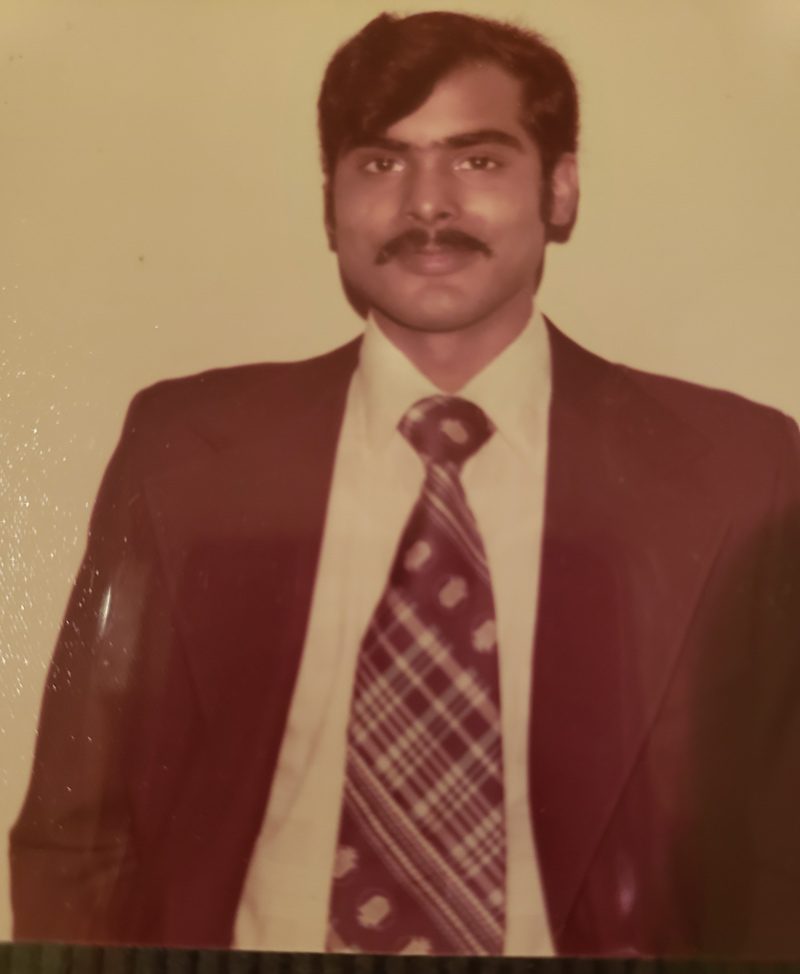 In that spirit of gratitude, Marda donated $2 million through the Rama and Shashi Marda Foundation to establish the Rama Marda '72 Graduate Scholars Fund in UD's Graduate College. His philanthropy will provide tuition and fellowship support for students from India to pursue their advanced degrees at the University. The fund is endowed, meaning it will generate revenue to support students in perpetuity. The first Marda Graduate Scholars will be recruited to be on campus in the fall of 2023.
"The University community is so grateful for Rama's incredible gift," said Ravi Ammigan, UD's associate provost in the Center for Global Programs and Services. "For years, the presence of international students and scholars on the UD campus has created opportunities for our larger student, faculty, and staff communities to engage across cultures and develop global competencies both inside and outside the classroom. Student mobility is an essential aspect of our internationalization strategy, and it remains our priority to support the experiences and success of our international students during their stay at UD and in the United States." 
While Marda is thrilled to think about the difference the funding will make for individual students, he also looks forward to the impact it will have on the Graduate College, which was established in 2019. 
"Everybody has a dream, and we can help put them in the position to achieve those dreams. With this gift, the University is in a position to offer more financial assistance to high-level students, and they can work toward their dreams at UD," Marda said. "The fund will also enable the Graduate College to attract high-caliber students from India. There is a lot of competition among graduate education choices and offering top students assistance will help them decide to pursue their advanced degrees and conduct impactful research at the University."
For Louis Rossi, the dean of UD's Graduate College, alumni involvement is critical to the success of the college. He noted that more than 200 alumni have already been helping current Blue Hen graduate students through mentorship and he hopes the kind of dedication Marda is showing through his philanthropy will serve as a model to inspire others.
To Rossi, the new fund means opportunity. Opportunity for the individual students who will benefit from the support. Opportunity for the other UD students who will learn and research side-by-side with them. Opportunity for the University to continually be elevated by high-caliber graduate students and the discoveries they make in its labs and classrooms. 
"Graduate students come to UD to be challenged by new ideas in the classroom and to live a life of being challenged outside of the classroom, so international students are important to bringing different perspectives to graduate research, classes and experiences," Rossi said. "India has an outstanding higher education system, and this gift will not only give them access to high-performing faculty and innovative facilities in the College of Engineering to work on projects they wouldn't otherwise be able to work on, but also the freedom to explore more and pursue more interests while studying here."
Currently, one-third of UD graduate students are international and in 2022, 250 students from India enrolled at UD. For 2023, applications for students from India were up by 50%. Both Rossi and Marda feel that welcoming international students "creates a unique environment on campus" for both international students and students from the United States.
"Before I went to UD, I lived in India all my life — Indian culture was all I was exposed to — so I was maybe a little concerned about coming to a different country with a different culture, but it was a very enriching experience," Marda said. "Normally people have certain stereotypes about others but meeting, working with and interacting with people, you realize what and how they think, and it helps everyone. UD brings students together from all over the world and it leads to more understanding, which I truly believe leads to more world peace and prosperity."
More information about the Graduate College is available on its website. To learn more about how you can support the college, contact Kris Graves, associate vice president of development, at gravesk@udel.edu or 302-831-4703.