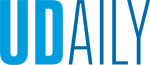 International Trade Careers Virtual Program
Article by CAS communications staff February 27, 2023
The events on March 10 and March 13 are open to all UD students, faculty
The University of Delaware's Department of Fashion and Apparel Studies, in partnership with the Washington International Trade Association (WITA) Academy, will host a virtual program exploring career opportunities in international trade.
"Fashion is Possible by International Trade" is the WITA Academy's 2023 Pathways to Opportunities program. It consists of two career pathways sessions hosted by trade professionals from the Washington D.C. policy community. The curriculum, divided between the public and private sectors, features the expertise and career journeys of WITA members to highlight different roles and job paths that are available in Washington D.C., and around the world.
Students will gain insight from trade professionals, pose questions to policymakers and learn about international affairs, business and trade. Students will come away with an understanding of the trade policy-making community, the role of its key players and opportunities for internships and careers.
The program is split into two half-day sessions. Public sector trade-related careers will be examined on Friday, March 10, and private sector opportunities will be the focus on Monday, March 13. Both sessions will be held from 8:45 a.m. to 12:30 p.m. on Zoom.
The event is open to all UD students and faculty. Registration is required.
For further information, please visit: https://www.wita.org/events/u-of-delaware-pathways/