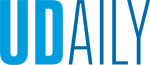 For the Record
Article by UDaily staff February 03, 2023
University community reports recent service, publications and presentations
For the Record provides information about recent professional activities and honors of University of Delaware faculty, staff, students and alumni.
Recent service, publications and presentations include the following:
Service
Amy Ellen Schwarz, dean of the Joseph R. Biden, Jr. School of Public Policy and Administration, was elected to the Policy Council of the Association for Public Policy Analysis and Management (APPAM). APPAM is dedicated to improving public policy and management by fostering excellence in research, analysis and education. The Policy Council is APPAM's governing board and is responsible for setting policy and creating strategy for the association. It currently consists of four elected cohorts serving staggered, four-year terms of office.
XIao Fang, professor of management information systems and JPMorgan Chase Senior Fellow in the Lerner College, was appointed associate editor of the INFORMS Journal on Data Science.
Publications
On Jan. 13, 2023, the journal Women, Gender, and Families of Color (University of Illinois Press) published a special online issue dedicated to the memory and legacies of the late Black feminist critic and theorist, bell hooks (1952–2021). That issue contains both a poem and an "Artist's Statement" by Margaret Stetz, Mae and Robert Carter Professor of Women's Studies and professor of humanities. Her poem "Teaching to Transgress" honors hooks' volume of essays of the same title and is a tribute to the influence of hooks' work in general on Stetz's own pedagogy. In addition, Stetz is the author of a short work of creative nonfiction that has been published by the online humor magazine LOL (Little Old Lady) Comedy. Her story, titled "Mugged," is about a childhood encounter with a duck at a petting zoo.
Jennifer Horney, professor and founding director of the Epidemiology Program within the College of Health Sciences, has published her third book. COVID-19, Frontline Responders and Mental Health: A Playbook for Delivering Resilient Public Health Systems Post-Pandemic, published by Emerald Group Publishing, focuses on the impacts of the pandemic on the health of first responders and the public health and emergency management workforce. The book also highlights the inequities exacerbated by COVID-19 and makes recommendations for changes needed to address growing gaps in workforce capacity. Horney, who serves as core faculty at UD's Disaster Research Center, has also authored The COVID-19 Response: The Vital Role of the Public Health Professional, published late last year, and Disaster Epidemiology: Methods and Applications, an academic text, published in 2017.
Jens Schubert, assistant professor of economics in the Lerner College, is author of the research article, "Using the Becker-DeGroot-Marschak Mechanism to Teach Willingness to Pay and Consumer Surplus," recently published in the Journal of Economics Teaching. According to Schubert, the procedure is easy to implement and evidence suggests that the technique improves learning outcomes.
Rudi Matthee, John and Dorothy Munroe Distinguished Professor of History, had nine of his articles dealing with social and economic issues in the Safavid period translated into Persian: Halqa'ha-ye gomshoda. Barg'ha-i az tarikh-e eqtesadi va ejtema'i-ye Iran-e 'asr-e Safavi (Majmu'eh-ye maqalat, trans. Somiyeh Khanipur (Tehran: Nashr-e Tarikh-e Iran, 1341/2023).
Sal Mistry, assistant professor of management, recently coauthored, "Take it from the top: How intensity of TMT joint problem solving and levels of interdependence influence quality of strategy implementation coordination and firm performance," in the Journal of Management Studies. The paper examines the involvement of top management teams (TMT) in the strategic implementation process.
Presentations
Duygu Phillips, assistant professor of entrepreneurship, presented "Diffusion of Innovation and Legitimacy in Crowdfunding" at the United States Association of Small Business and Entrepreneurship (USASBE) conference on Jan. 21, 2023. Her overall research examines how entrepreneurs develop a successful identity for their new venture and communicate it effectively through various channels such as social media, digital platforms such as crowdfunding, online channels including websites to achieve legitimacy in the eyes of their stakeholders (e.g., customers, employees, investors). In this study presented at USASBE 2023, she explores how crowdfunding entrepreneurs can effectively convey messages to motivate potential backers to invest in their campaigns and what types of messages are more effective in diffusing the legitimacy of their campaigns.
To submit information for inclusion in For the Record, write to ocm@udel.edu and include "For the Record" in the subject line.