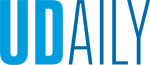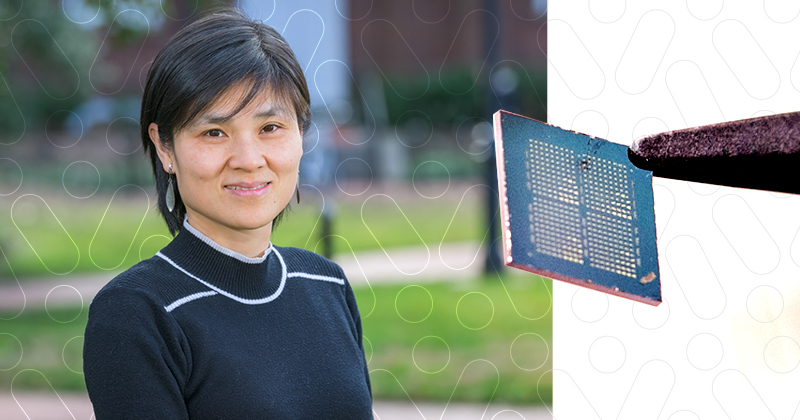 Advancing electronics
Article by Erica K. Brockmeier Photos by Kathy F. Atkinson and Evan Krape | Photo illustration by Joy Smoker August 16, 2023
UD Engineering's Yuping Zeng is conducting fundamental research on a new type of transistor
Transistors are a type of semiconductor device that regulates the flow of electric current and voltage. From amplifying sound signals to enabling wireless communication, they are essential components of modern electronic devices such as tablets, laptops and smart watches.
Developing the next generation of transistors, which could enable things like faster wireless communication, means developing ones that have higher electron mobility, a measure of how quickly an electron moves when pulled by an electric field. Future innovations in high-mobility transistors require looking at new materials and platforms as well as finding ways to work around existing practical limitations such as cost or material availability.
Yuping Zeng, an assistant professor in the College of Engineering's Department of Electrical and Computer Engineering, is conducting fundamental research on these next-generation transistors. Now, thanks to funding from the National Science Foundation's Faculty Early Career Development Program (CAREER), Zeng and her group will be furthering their work on a type of transistor that could revolutionize high-frequency and high-power electronic systems.
Record-setting research
Zeng joined UD's College of Engineering in 2016, bringing her expertise in high-speed electronic device design and her hands-on experience in material characterization and device fabrication. Her research group's overall focus is to develop new electronic devices for high-performance applications.
For the past seven years, her group has intensively studied transistors made of gallium nitride (GaN) on a silicon platform (GaN-on-Si). These GaN-on-Si transistors have higher electron mobility than their silicon-only counterparts, meaning that they could enable higher bandwidth communications (such as 6G) or increase a device's battery life.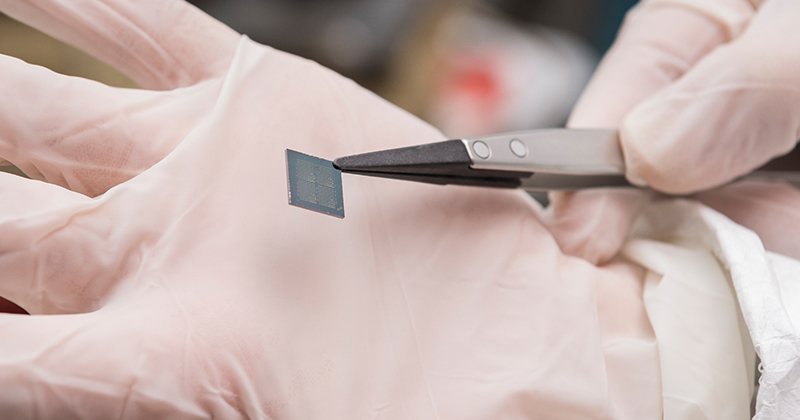 While her group's previous findings include record-setting properties related to current loss and data transmission rates in GaN-on-Si transistors, there are still a number of fundamental challenges that need to be addressed before they can be widely used, explained Zeng.
"There is a large lattice mismatch between gallium nitride and silicon, which makes GaN-on-Si transistors more costly to fabricate," Zeng said. "Although the performance of these devices is improving, the price is very high. Through our research, we want to lower the cost and advance the technology for GaN-on-Si transistors."
Fundamental insights
Thanks to the nearly $500,000, five-year award, Zeng and her lab will be able to delve into understanding the underlying technical and logistical challenges that are currently limiting the widespread adoption of GaN-on-Si technology.
To do this, the researchers will use advanced device fabrication and characterization facilities in the UD Nanofabrication Facility (UDNF) to gain a better understanding of the fundamental physics and chemistry that influence how these transistors work. "We want to look at the correlation among device fabrication, architecture, design, and material properties, and how those all affect the device's performance," said Zeng.
Using these fundamental insights, the researchers will develop design and fabrication strategies that will enable cost-effective GaN-on-Si transistors. This CAREER award also allows Zeng and her lab to study potential applications of GaN-on-Si in high-power systems, which she said is a new step forward for her group's research journey.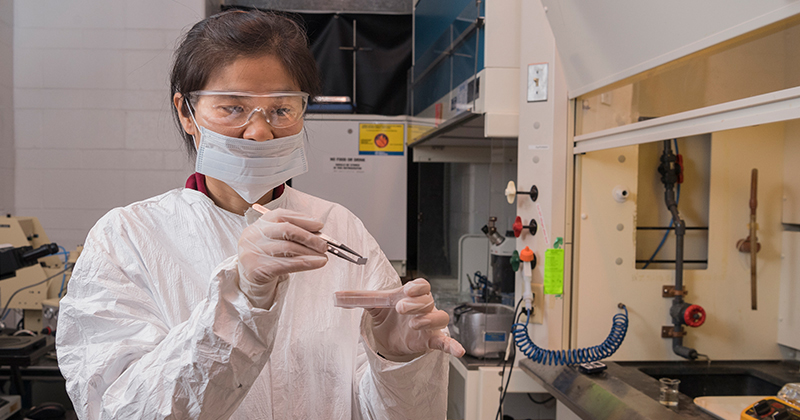 "By understanding the relationship among the material's properties, device design and device performance in GaN-on-Si transistors, this knowledge can also be extended to other types of materials and high-speed devices," Zeng said about the broader implications of this research.
This CAREER award also supports new and ongoing industry collaborations to further the commercialization potential of GaN-on-Si  transistors, including work through the NSF-I-Corps Hub Northeast Hub. Zeng said that her group has already applied for a patent, and now, thanks to this grant, the goal is to further connections with industries that can utilize their technology.
"The potential to commercialize this technology has already attracted industry professionals, which will greatly impact the semiconductor companies that fabricate chips," she said. "Now, through this CAREER award, we want to build on all of these industry relationships so that we can expand our technology even further."
Opening up new opportunities
As part of this grant, Zeng will also be conducting educational and outreach activities that are focused on educating the next generation about emerging device technology. For outreach to K-12 students, Zeng's efforts will include developing and distributing a "Lithokit," a simple hands-on activity for kids about lithography (a traditional printmaking process, with similar concepts used to fabricate circuits and semiconductors) that will be made available to schools, libraries and museums.
For undergraduate and graduate students, Zeng will be developing new courses, internships and industry partnerships to foster workforce development in this field. "Thanks to my connections with industry, we can have their employees enroll in our programs and take courses, so they can gain some of our expertise. Then, we can send our students to industry for internships. This kind of mutual program will extend our impact," said Zeng.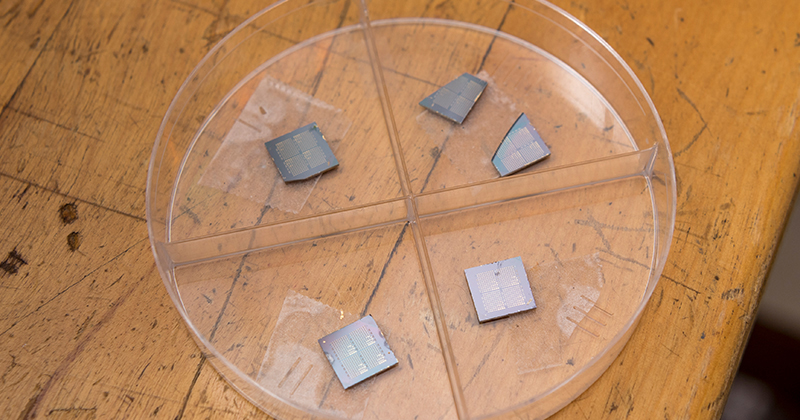 "Dr. Zeng is one of the foremost experts on GaN-on-silicon technology, and has demonstrated among the highest frequency and breakdown voltage reported in GaN-on-silicon transistors," said Jamie Phillips, professor and chair of the Department of Electrical and Computer Engineering. "Her work is on a path that will help to revolutionize the next generation of high-speed and high-power electronics that we use every day, from wireless technology to electric vehicles. Dr. Zeng is also playing a leading role as scientist and educator in the area of microelectronics and nanofabrication to help address national priorities in semiconductor manufacturing and workforce development aligned with the CHIPS and Science Act."
With this NSF CAREER award, Zeng is looking forward to bringing her ideas to life and furthering the potential of GaN-on-Si transistors. "I'm an experimentalist, and through my work I want to be able to demonstrate something, to have experimental results that support our ideas," she said. "If this CAREER project is successful, and we demonstrate the usefulness of GaN-on-Si transistors, it will open up a lot of new research opportunities."