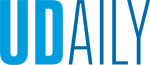 Srikanth Pilla named new CCM director
Article by Erica K. Brockmeier August 09, 2023
Leading expert in advanced lightweighting and sustainable composites joined UD on Aug. 1
Srikanth Pilla, one of the world's leading experts in advanced lightweighting and sustainable composites, has joined the University of Delaware as the Director of the Center for Composite Materials (CCM) as of Aug. 1, 2023.
Pilla has a wide-reaching research portfolio focused on engineering advanced, multifunctional structural polymers, foams and composites and foams for a variety of applications, including energy and sustainability, biomaterials, and the automotive industries.
Pilla described CCM as the "Mecca of composites" and a place he has looked up to since he first started working in this field. As its new director, his goal is to help envision the center's future — a "CCM 2.0," he said. Some of his goals include fostering collaboration and partnerships across campus and within the College of Engineering, expanding CCM's research portfolio to new domains, starting new educational programs in composites, and establishing a CCM foundation to support student scholarships, faculty fellowships, and research grants.
"My portfolio includes working with industry and integrating cross-disciplinary expertise to advance the state-of-the-art in composites in the energy and sustainability domains," said Pilla. "Now, as the Director of CCM, I'm looking forward to bringing my expertise that complements the Center's outstanding research portfolio and reputation in the field of composites for defense and structural applications."
For further information, please visit: https://engr.udel.edu/news/2023/08/srikanth-pilla-named-director-of-center-for-composite-materials/