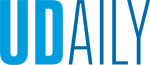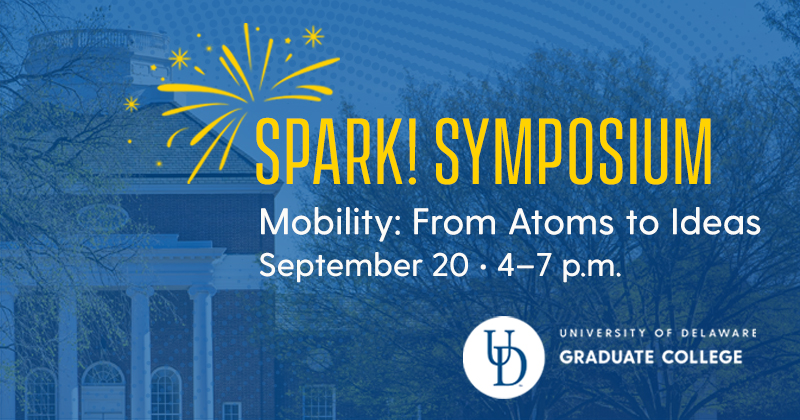 Graduate College hosts Spark! Symposium
Article by Lisa Walenceus Photo by Cindy Dolan August 28, 2023
Five graduate students will give interactive talks on their research on Sept. 20
The University of Delaware Graduate College initiative to break disciplinary boundaries and propel UD research into the public sphere continues with the fall 2023 Spark! Symposium on Wednesday, Sept. 20, from 4-7 p.m. at the Audion on UD's Science, Technology and Advanced Research (STAR) Campus.
Spark! symposiums bring UD graduate students and postdocs together with anyone who is interested in the intersection of innovative interdisciplinary research and the challenges we face as a society. People from every discipline and background are invited to engage with our speakers and the ideas they present.
Five graduate students will give brief talks that address the fall 2023 theme, "Mobility: From Atoms to Ideas:"
— Abigail Bower, Interdisciplinary Neuroscience, Graduate College
— Brigette Romero Carpio, Medical Sciences, College of Health Sciences
— Rene Hoover, Microbiology, Graduate College
— Cara Kelly, Human Development and Family Sciences, College of Education and Human Development
— Thabu Mugala, Entomology and Wildlife Ecology, College of Agriculture and Natural Resources

Refreshments and networking opportunities will follow the presentations. Please register by Sept. 12.
For further information and to register for this free event, please visit: https://www.udel.edu/academics/colleges/grad/research/spark-symposium