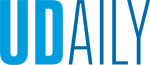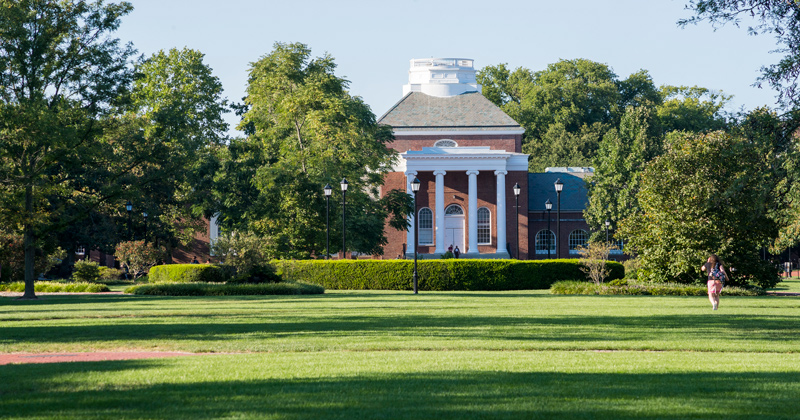 For the Record, Friday, Aug. 4, 2023
Article by UDaily Staff Photo by Kathy F. Atkinson August 04, 2023
University of Delaware community reports new awards, presentations, appointments and publications
For the Record provides information about recent professional activities and honors of University of Delaware faculty, staff, students and alumni.
Recent new awards, presentations, appointments and publications include the following:
Awards
Velia Fowler, professor and chair of the Department of Biological Sciences, has been named a 2023 Fellow of the American Society of Cell Biologists (ASCB). Fellows are recognized for their work to advance the field of cell biology. They are elected by their peers and represent scientists who have had a significant and sustained impact on one of the ASCB's mission areas: advancing scientific discovery, advocating sound research policies, improving education, promoting professional development, or increasing diversity in the scientific workforce. Fowler is one of 19 scientists from around the world to receive the honor this year.
Adam S. Kamras, Cindy Dolan, Nora Zelluk, Sherrie Fauvelle, Tim Nelson and Eric Tommer were recognized by the Delaware Press Association (DPA) and the National Federation of Press Women (NFPW) for excellence in professional communications. Collectively, these members of the Graduate College marketing and communications team received 18 DPA awards and three NFPW awards, bringing their total number of state recognitions received from the DPA over the last seven years to 85 and the national recognitions received from the NFPW to 18. Based on a point system that took into account the number of entries per category, Kamras and Dolan finished second and third, respectively for the second consecutive year in the overall DPA Communications Contest, which had approximately 115 entrants. Kamras and Dolan previously tied for third with two other entrants in the 2021 DPA Communications Contest.
UD's College of Engineering was recognized by the National Council of Examiners for Engineering and Surveying (NCEES) with an Engineering Education Award, which includes $10,000 in prize money. This award recognizes engineering programs that encourage collaboration between students and professional engineers. Additional award criteria include successful collaboration of faculty, students and licensed professional engineers; protection of public health, safety, and/or welfare of the public; and knowledge or skills gained. EAC/ABET-accredited programs from all engineering disciplines were invited to submit projects that integrate professional practice and education. The winning project "Partnerships, Perseverance, and Progress: Overcoming the Challenge of the COVID-19 Pandemic to Rehabilitate Wells in Malawi" was conducted by the Engineers Without Borders UD Chapter. Students and alumni involved with this work include Lexi Anderson (2022 biomedical engineering graduate), Dylan Belluardo (2023 chemical engineering graduate), Hannah Bockius (2023 biomedical engineering graduate), Charlotte Gottilla (junior in chemical engineering), Drew Huffer (2022 civil engineering graduate), Jerel Okonski (2022 mechanical engineering graduate) and Carley Williamson (2023 mechanical engineering graduate). The work was overseen by faculty members Jennie Saxe and Julie Karand. To learn more about this project, please visit the UD page on the NCEES award website.
Presentations
Emerald Christopher, associate professor of women and gender studies, was among 77 emerging higher education leaders from across the United States to participate in the July 2023 cohort of the HERS Leadership Institute, hosted by the University of Denver. Higher Education Resources Services (HERS) hosts three cohorts of the HERS Leadership Institute each year, including two summer intensive cohorts and a weekend immersion cohort hosted throughout the academic year. During the institute, participants share their vision of leadership and what they hope to contribute to their respective institutions and are then challenged to develop the skills to actualize their professional vision.
Seven staff members from the Institute for Public Administration (IPA) recently presented at the Consortium of University Public Service Organizations (CUPSO) Annual Conference in Big Sky, Montana. The conference brought together faculty and professional service staff from institutes of higher education across the country to engage in networking, peer-learning, and presentations focused on public service and applied research. Conference topics included the challenges faced by university public service centers, tri-sector engagement to address climate resiliency, communication tips and tricks, effective training for public sector audiences, rural development, and more. Four IPA staff members presented poster displays and three participated in panel presentations. As part of the "Investments in Equity Panel" Kelly Sherretz, IPA policy scientist, and Haley Burns, IPA assistant policy scientist, discussed how IPA supports project administration, research, data, and policy formation to address educational equity issues for P-12 students through the Redding Consortium for Educational Equity project. Sarah Pragg, IPA associate policy scientist, shared best practices for visually communicating research findings and telling your story during the Data Visualization and Design Tricks panel. Four IPA staff members presented posters during the Project Poster Showcase. Lisa Moreland Allred, IPA policy scientist, presented "IPA Successfully Integrating Students into Public Service Work." Matt Harris, IPA associate policy scientist, presented "Filling the Gap: How the Grant Assistance Program is Expanding Funding Opportunities Across Delaware." Julia O'Hanlon, IPA policy scientist, presented "Building Capacity to Better Support the Evolving Needs of Delaware's Older Adults." Sean O'Neill, IPA policy scientist, presented "A Needs Assessment for Repairs to Low-Income Owner Occupied Housing in Delaware." IPA is a research and public service center in the Joseph R. Biden, Jr. School of Public Policy and Administration.
The fifth annual CEEE Economic Education Conference in July gave local K-12 teachers ideas and tools to use in their classrooms as the new school year approaches. Lesson plans were presented for elementary, middle and high school tracks during the day, giving local educators new and exciting methods of teaching economics to their students. CEEE is part of the Alfed Lerner College of Business and Economics.
Appointments
Jennifer Horney, founding director and professor of the epidemiology program in the College of Health Sciences, has been appointed by State Sen. David Sokola to the Delaware Lyme Disease Education Oversight Board. The board was established to improve understanding of Lyme disease in Delaware and includes 11 members, one of whom must be an infectious disease epidemiologist. The group meets monthly, collaborating with healthcare providers and associations such as the Medical Society of Delaware and the Delaware Nurses Association to increase awareness for the prevalence of tick-borne diseases in Delaware. With her extensive research focused on the health impacts of disasters, including disease outbreaks, Horney aims to further spread awareness among both the public and health practitioners of risk factors for being infected with Lyme disease, and how individuals can protect themselves and advocate for appropriate testing and treatment. "As global climate change expands the area in which vectors of diseases can thrive and transmit disease, it is critical that providers and the public effectively understand potential exposure and disease risks," Horney said.
Publications
Margaret D. Stetz, Mae and Robert Carter Professor of Women's Studies and professor of humanities, is the author of poetry that has been published recently in print and online journals. Two of her poems — "Accident" and "Physical Therapy" — are in the current issue of Kaleidoscope (Issue 87, Summer 2023), which is a publication of United Disability Services (Akron, OH). Another poem, "Generations," was published on July 10, in the online literary journal Immigration Diaries. Also, her haiku titled "Seventeen Years' Sleep" is included in To Live Here: A Haiku Anthology, edited by Giorgia DiPancrazio and Katherine E. Winnick (Wee Sparrow Poetry Press, 2023). In addition, she has had a letter published in the Aug. 4 issue of the Times Literary Supplement, UK. Her letter (under the title "Virginia Woolf Distracted") concerns the correspondence between Virginia Woolf and Max Beerbohm (1872–1956), the British artist and writer, and concludes with an announcement that the letters they exchanged will be on display at the New York Public Library (Oct. 20, 2023 through Feb. 4, 2024) in the exhibition "Max Beerbohm: The Price of Celebrity," which is being curated by Stetz and by Mark Samuels Lasner, Senior Research Fellow, University of Delaware Library, Museums and Press.
To submit information for inclusion in For the Record, write to ocm@udel.edu and include "For the Record" in the subject line.