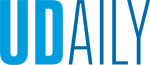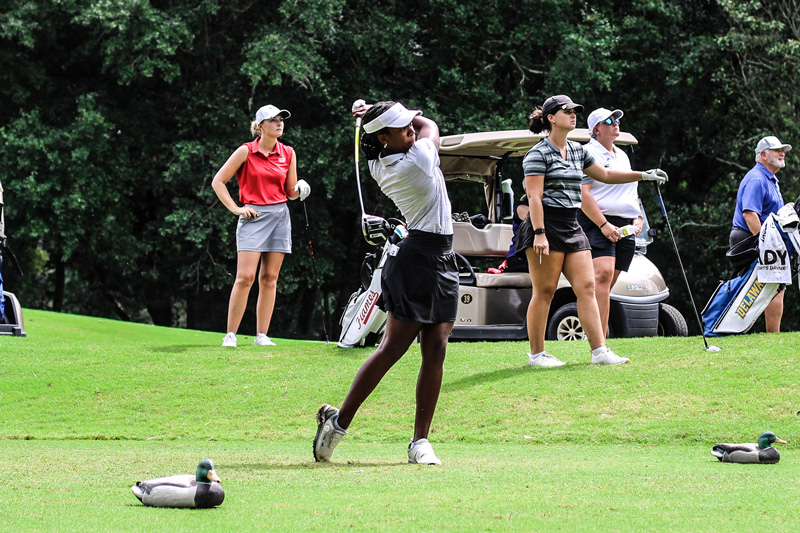 UD's Christina Carroll plays in the U.S. Women's Amateur
Article by Amy Wolf and Erica Brockmeier Photo by UD Athletic Department August 07, 2023
Electrical engineering major is the only Blue Hen to have qualified for the tournament
Christina Carroll, a senior electrical engineering major and member of the women's golf team at the University of Delaware, is competing in the 2023 U.S. Women's Amateur Championship, the leading golf tournament in the United States for female amateur golfers.
Carroll, who also qualified in 2021, is the only Blue Hen to ever qualify for the tournament, which this year is taking place Aug. 7-13 at Bel-Air Country Club in Los Angeles. She qualified for the tournament by winning first place at the regional qualifying tournament in July.
"The experience so far has been amazing," Carroll said Tuesday from Los Angles before playing her second round of the tournament. "It's been great meeting different people from around the country and around the world. There are the best amateur players in the world, so it's been really cool to see their game too."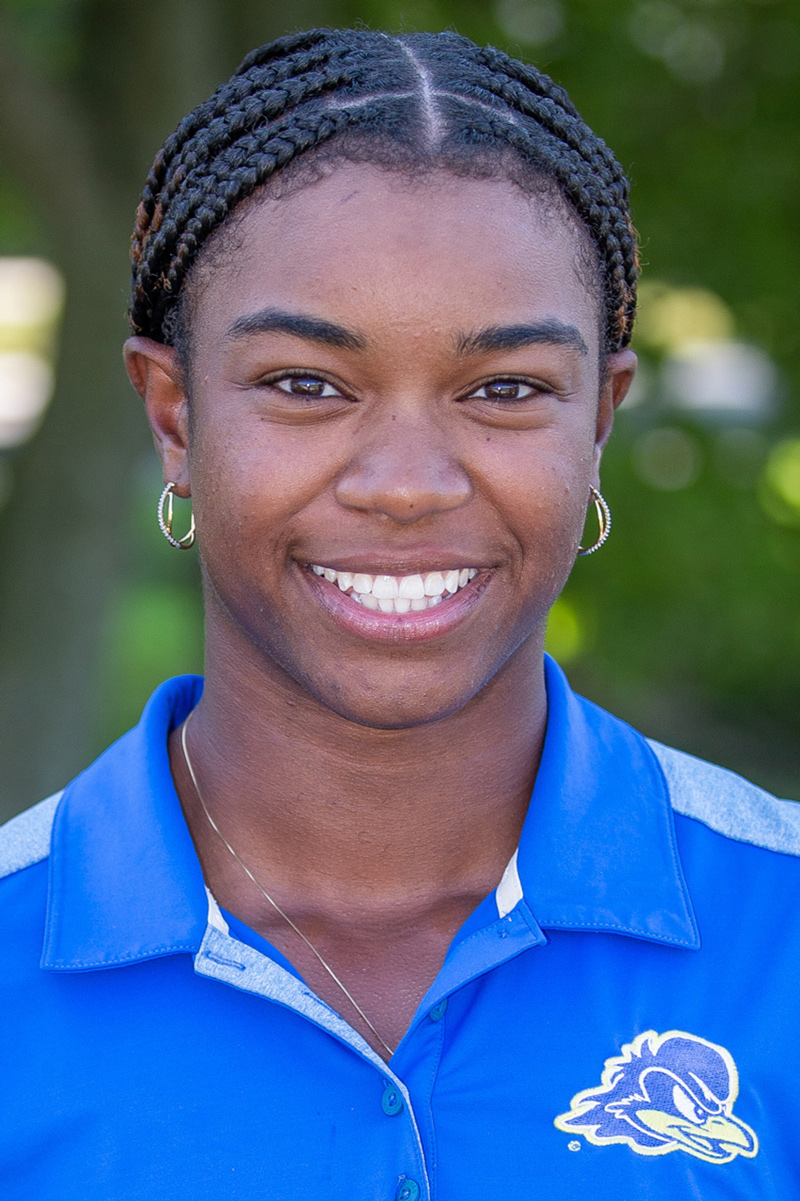 Carroll, who is from Bear, Delaware, has a 75.51 career scoring average and ranks fifth in UD's program history. She competed on both the golf and indoor track teams at William Penn High School, where she also won a STEM Degree Program Award for science and was a member of the National Honor Society.
The U.S. Women's Amateur Championship, first held in 1895, marked the beginning of women's competitive golf in the United States. Several U.S. Women's Amateur champions have gone on to success in professional golf.
The tournament format involves stroke play on Monday and Tuesday. The 64 golfers with the lowest two-day totals advance to the match-play round, which begins Wednesday. Carroll's first-round score on Monday, Aug. 7 was 78. She shot 71 on Tuesday. Her two-round total of 149 did not allow her to advance to Wednesday's match-play phase.
Fans will be able to watch the tournament on the Golf Channel Aug. 9-11 from 6-9 p.m. (ET). The semifinals will air from 3-6 p.m. on Saturday, Aug. 12, and the finals from 7-10 p.m. on Sunday, Aug. 13.
Being a student-athlete has benefited her in the classroom, Carroll said. Golf is a two-season sport, with five tournaments each in the fall and spring. For each tournament, she is away from campus for a few days at a time, so organization, communication with her professors, and time management is key.
"Golf is a big commitment, and being an electrical engineering major is also a big time commitment," she said. "It's really taught me to prioritize my time. It's a lot, but I love doing both."
After graduation in spring 2024, Carroll said she plans to pursue a career in professional golf, but she hasn't ruled out earning a master's degree in electrical engineering. Indeed, it was both golf and the University's reputable engineering program brought her to UD. In an earlier interview, she shared what she loves about studying electrical engineering and how she spends her free time outside of class.  
Q: Why did you decide to become an engineer?
Carroll: When I was in high school, I loved physics and math — I took AP physics and my favorite subject in that class was circuits. I also had a cousin who majored in electrical engineering, and when he was telling me about his major, I thought it would be perfect for me.
UD has a great engineering program, but being on the golf team also brought me here — the team, the coaches, and overall it turned out to be a perfect fit for me.
Q: What has been your favorite course or instructor?
Carroll: My favorite instructor is Prof. Mark Mirotznik. I loved coming to his class, ELEG 205 (Analog Circuits), and I loved what we were learning in that class as well. It's a lecture and lab-based class where we go through lots of different techniques and concepts.
I also really enjoyed CISC 108 (Introduction to Computer Science). I took it during my freshman year, it was my first introduction to computer science, and I really loved it.
Q: Have you done any summer research on campus? If so, what did you work on?
Carroll: Last summer I did undergraduate research with Prof. Mirotznik, where we built an automated system to measure the gain in radiation of antennas. We built a GUI [graphical user interface] using MATLAB to create the code to measure radiation for a range of frequencies up to forty gigahertz. We then used a 3D printer to create the mounts for the antennas, then a network analyzer to capture the data.
Q: What's your favorite hang-out or study spot on campus?
Carroll: Sometimes I go to the library but mostly I like to study in Evans Hall in the Innovation Suite (iSuite). There I can also meet up with my classmates and go over questions about homework.
Q: How do you spend your time outside of class and research?
Carroll: Everything I do outside of school is basically golf. During the season, I go to workouts at 6:45 a.m. on Tuesdays and Thursdays and yoga at 6:45 on Fridays. Then I'll go to class and whenever I get done go to a course to practice for three to four hours. We have access to a lot of different golf courses, but our main one is the Dupont Country Club in Wilmington.
This past season was pretty condensed, where we had five weeks of traveling back-to-back. We had our first tournament in South Carolina, then Wisconsin, then two tournaments in Colorado, and then our home tournament at Rehoboth beach to end the (fall) season in early October. During tournament weekends, the day after we arrive, we have a practice round that lasts all day, and then the tournament is three rounds, usually 18-18-18 but sometimes 18 and then 36 in one day.
Q: What advice do you have for incoming first-year students?
Carroll: My advice would be to dive into as many interests as you have. Before college I never really got introduced to computer science until I took my first computer science course here, and I think being able to dive into something that was of interest to me was really valuable. So, if you have an interest in anything, take a couple of classes in it, and don't just focus on one thing, especially in the beginning.