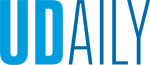 Bio-Whatta?!
To understand biopharmaceuticals, you need to understand UD's major role in this next-generation science
Diane Stopyra August 28, 2023
As his father battled blood cancer, Keith Morgan, EG21, felt… intrigued.
Well, he felt scared, first and foremost. Morgan's beloved dad had been a formidable lieutenant colonel in the U.S. Army, and to see him suffer was brutal. But mixed in with the fear was this fascination. A middle school student at the time, Morgan had a front-row seat to a lifesaving experimental therapy—specifically, a biopharmaceutical product. This drug, made from living cells, saved his dad when traditional protocols couldn't.
Years later, when it came time to choose a career path, the decision felt simple: Morgan wanted to increase accessibility to this type of extraordinary treatment. He earned a master's degree from UD in biopharmaceutical manufacturing, a new, transformative program uniquely positioned to train aspiring scientists like Morgan—those looking to disrupt the pharmaceutical industry and revolutionize healthcare as we know it. Within UD's state-of-the-art facilities, under the guidance of foremost experts from academia and industry, he honed the skill set that will help usher in a new era of medicine.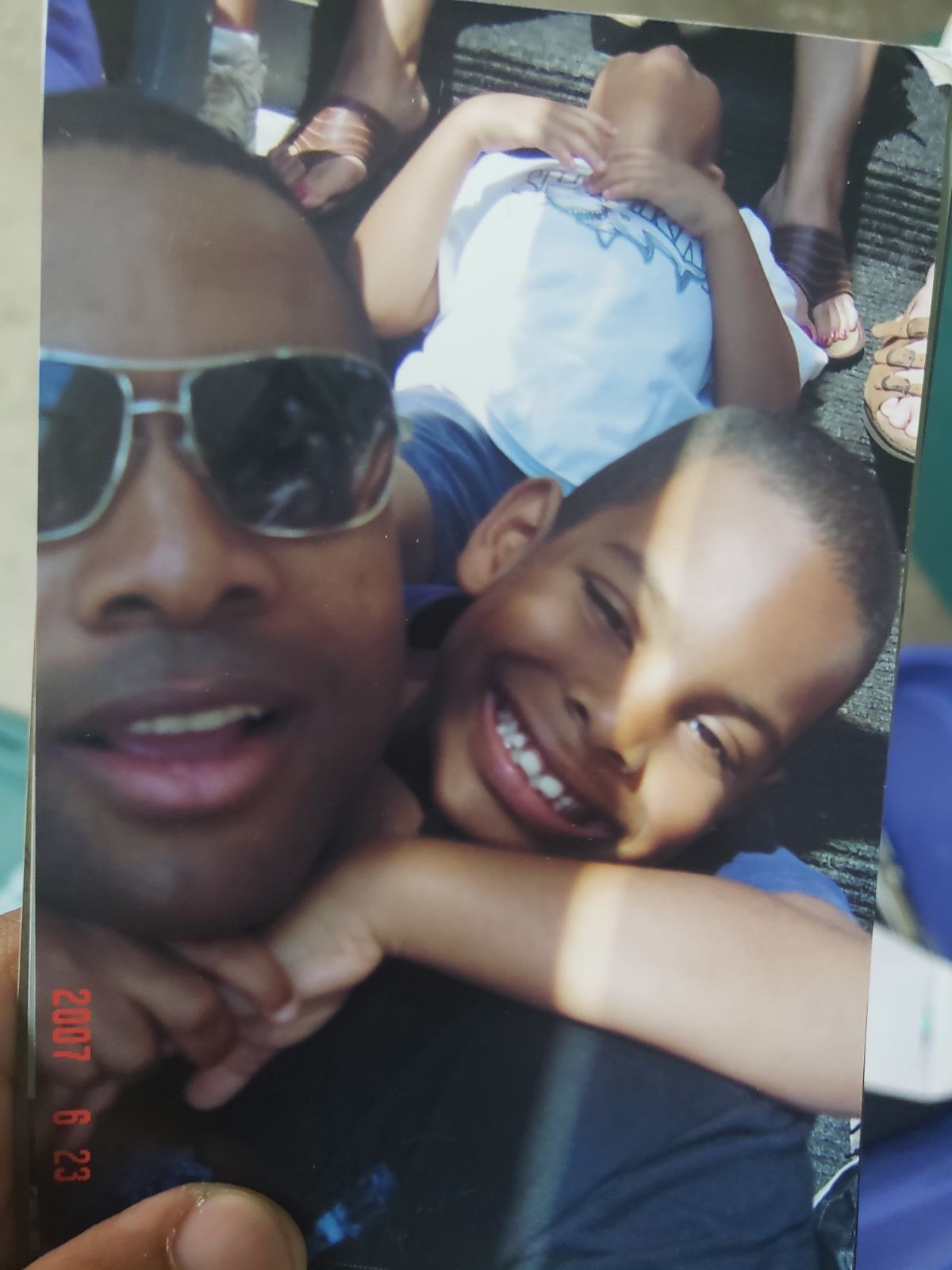 "The experience was even better than I anticipated," says the Blue Hen, now an associate scientist with AstraZeneca. "I'm so grateful for the education that's allowing me to help people in a very real way." 
To the layperson, "biopharmaceuticals" may register as little more than a game-winning Scrabble word. But this ultra complicated science can be explained in one phrase: Leveraging biology to save lives. The strategy is relatively new. Our cave-dwelling ancestors relied on their surroundings for medicinal treatments—think herbs and tree bark. Then, in the 19th century, humans began using chemistry to recreate some of these naturally occurring molecules in drug form—hello, Aspirin and Tylenol. But what happens when treatment for a condition or disease demands the creation of much larger, much more complex molecules, like the kind that drive sophisticated operations inside the human body? This mad-sounding science is possible only through biopharmaceutical manufacturing, the alteration and growth of living cells. (For a crash-course in how, exactly, this works, see the fall 2023 issue of UD Magazine.)  
"I'm so grateful for the education that's allowing me to help people in a very real way." 

associate scientist with AstraZeneca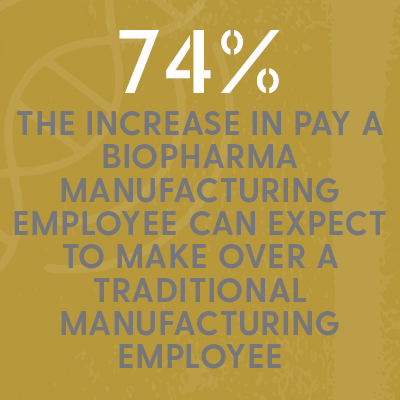 Advancements in DNA technology in the 1980s made this science fiction into a reality, and there have been great successes since. These therapies—so-called biologics—for everything from diabetes to heart disease, arthritis to cancer, are already saving or improving lives. In some cases, patients are cured of previously fatal conditions—the heart-wrenching pediatric ailment known as type one spinal muscular atrophy is one example. In other cases, the benefit is fewer side effects. (Chemotherapy necessarily kills off healthy cells in addition to cancerous ones, leading to nausea and hair loss, but biologics are better at targeting only disease-causing agents.)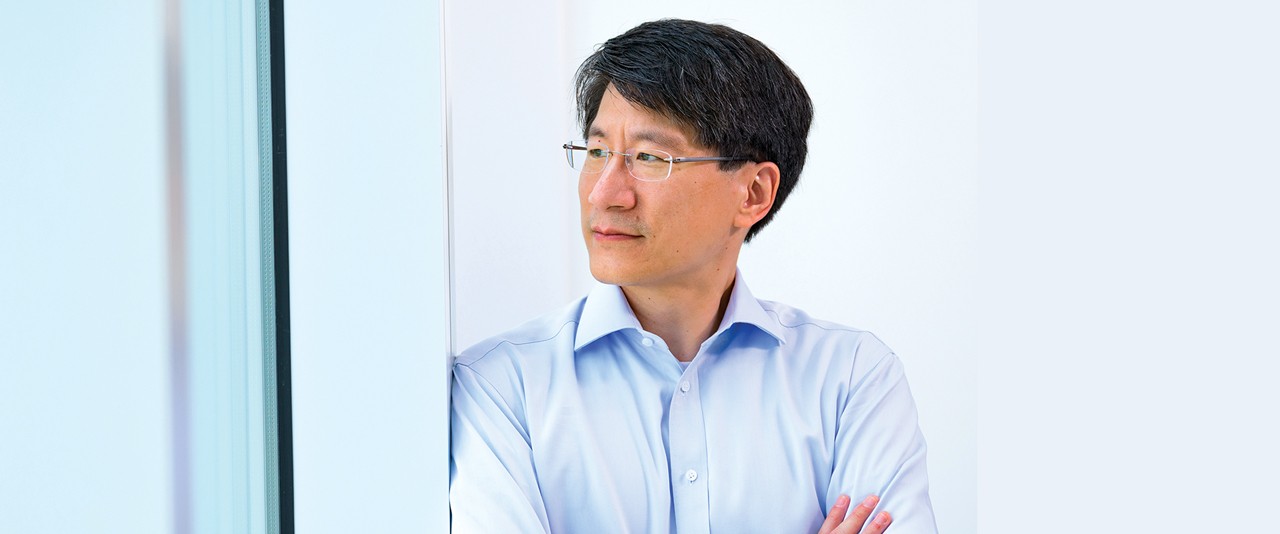 As exciting as these developments have been, there is reason to believe the science is just now primed for blastoff. Biopharmaceutical technologies have led to vaccines in the fight against COVID-19, which is generating increased interest in—and crucial funding for—the field. On the horizon could be treatments for chronic pain, debilitating genetic conditions and even paralysis. (See: German scientists who've restored severed spinal cord nerves in mice.) 
But here's the thing: Saving people is about more than inventing life-saving therapies. 
"There's a big road between discovering something in a laboratory and seeing it deployed to patients," says Kelvin Lee, Gore Professor of Chemical and Biomolecular Engineering. "As this field expands at an exponential rate, we need more robust and reliable manufacturing methods, because patients are waiting."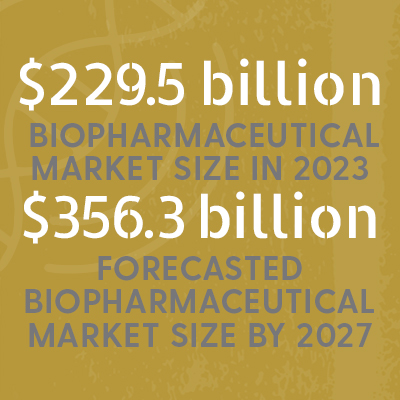 This is where UD's new master's program comes in. Students aren't tasked with discovering next-generation medicines; they're tasked with figuring out how to scale and replicate the steps of such a laboratory process in a commercial manufacturing setting—in a safe, efficacious, cost effective and environmentally sustainable way. It's a tall order. Biopharmaceutical companies are beholden to 100 health authority organizations around the world, meaning the safety standards and regulatory hoops for something like this are (justifiably) intense. But UD's students are well equipped to navigate these challenges thanks to several factors.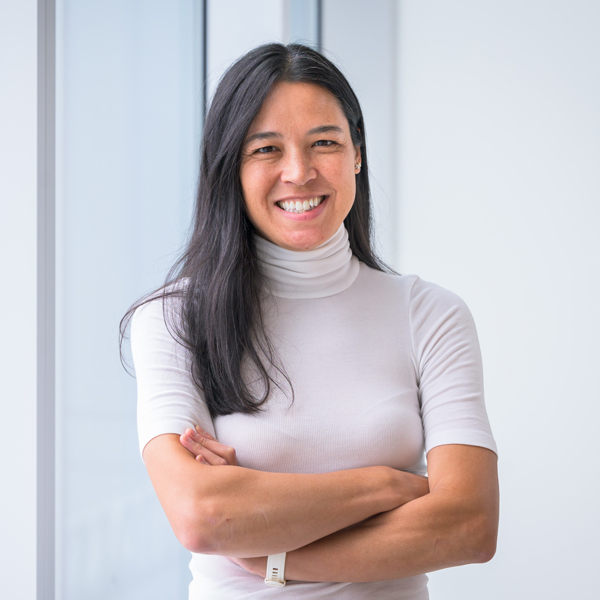 For one, UD is home to the National Institute for Innovation in Manufacturing Biopharmaceuticals (NIIMBL). Translation: UD is home to a central hub, directed by Lee, where more than 200 partners from academia, industry, the nonprofit sector and government come together to discuss challenges in the field and how best to address them. Students on campus have a front-row seat to this discourse, and they have access to leading-edge  equipment within NIIMBL meant to serve as both a testbed and training ground for new technologies (think artificial intelligence and robotics). 
"The industry is evolving so quickly, which means training needs are, too," says Millie Sullivan, the Alvin B. and Julie O. Stiles Professor and department chair of Chemical and Biomolecular Engineering. She spearheaded the development of the master's program and currently serves as its co-director. "We're not only training our students to use the most cutting-edge tools for data analysis and biopharmaceutical production, but we're also showing them how to be versatile thinkers, so they can easily pivot when new tools or products necessarily emerge."
"I think it's highly likely these students will change the world."

executive vice president and chief financial officer with Bristol Myers Squibb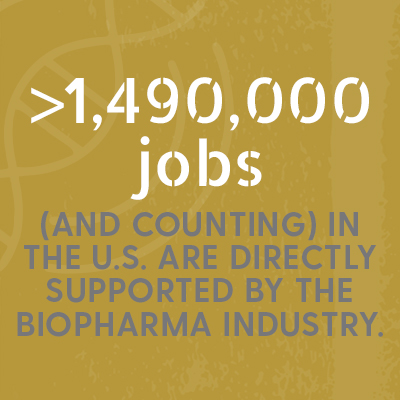 UD didn't create its master's program in a vacuum—to develop the curriculum, Blue Hen scientists spent a year and a half collaborating with those on the biopharma-front lines. This back-and-forth with industry experts led to the development of an internship component that lasts 15 months, or one year longer than is typical. Students from all backgrounds (increasing diversity is a key tenet of the program) apply their classroom learning and receive unparalleled mentorship at one of four leading organizations in close proximity to UD: AstraZeneca, Bristol Myers Squibb, Janssen and Merck and Co. Here, within real-world R&D labs and manufacturing facilities, they refine not only their technical and regulatory knowledge, but also their sense of purpose.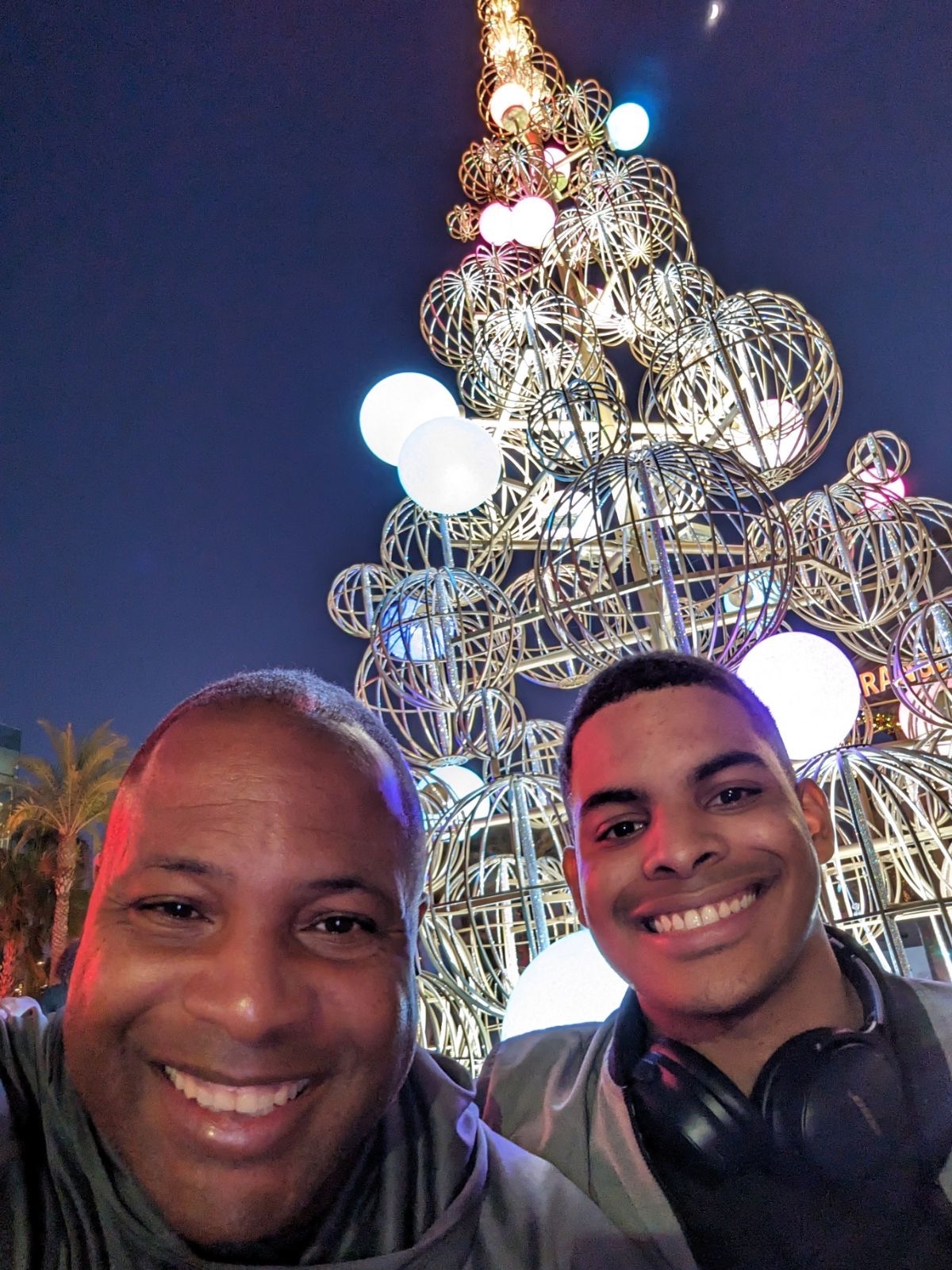 "I think it's highly likely these students will change the world," says David Elkins, BE91, executive vice president and chief financial officer with Bristol Myers Squibb. "These are the individuals who are going to lead companies or research institutes in the future—the individuals who will address very serious, unmet medical needs—and I couldn't be more excited by their passion or willingness to learn."
For Morgan, the alumnus working to get healing drugs out of test tubes and into patient arms, the motivation is alive and well.
"My dad is doing great, living the retired life in Florida," he says. "And yes, it's fair to say, he wouldn't be here without biopharmaceutical technology."