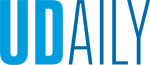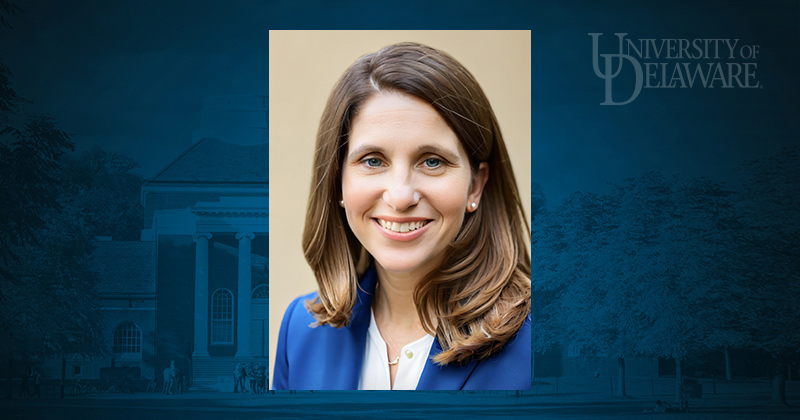 New general counsel
UDaily Staff August 07, 2023
Angela Downin named vice president and general counsel
Angela Downin has been named vice president and general counsel at the University of Delaware, President Dennis Assanis announced today, Monday, Aug. 7. Her appointment is effective Friday, Sept. 1.
With a broad portfolio of legal and business experience across a variety of industries — from small startups to a Fortune 15 corporation to a large public university — Downin most recently served as director of the Transactional Law Services Group at the University of Minnesota.
"Angela's demonstrated experience as a legal expert with a keen understanding of complex transactions in both higher education and business environments will be a great asset to the University of Delaware," Assanis said. "I know her skills will significantly enhance the general counsel role in the collaborative work of senior administration and faculty to support UD's strategic growth, operational excellence and success."
As chief legal officer, the vice president and general counsel is responsible for the management and supervision of all legal affairs for the University. Accordingly, Downin will serve as principal legal adviser to the president and senior staff, as well as the Board of Trustees, on all litigation, regulatory and contract matters.
"The University of Delaware is exceptional, and I look forward to working together with President Assanis, the leadership team, and the broader UD community to advance the University's mission," Downin said. "I am truly inspired by the culture of entrepreneurship and innovation at UD, and I'm excited to contribute to the positive momentum of the University serving in this capacity as general counsel."
The Office of the Vice President and General Counsel — which was created in 2009 and employs a small team of attorneys and paralegal professionals — handles the full range of legal issues for the University, including academic freedom and tenure issues, labor and employment, transactional law, contract drafting and review, and the application and interpretation of pertinent federal and state laws and regulations.
"I want to especially thank UD's Associate Vice President and Deputy General Counsel Jennifer Becnel-Guzzo for her valued leadership and significant contributions to the Office of General Counsel over the past several months," Assanis said. "I am also grateful for the time and insight of our search advisory committee, led by Melissa Bard, vice president and chief human resources officer."
Other members of the search committee included Mary Remmler, senior vice president and chief financial officer; John Long, executive vice president and chief operating officer; Laura Carlson, provost; Kelvin Lee, Gore Professor of Chemical and Biomolecular Engineering and director of the National Institute for Innovation in Manufacturing Biopharmaceuticals and interim vice president for research, scholarship and innovation; Chrissi Rawak, director of intercollegiate athletics and recreational services; and Beth Brand, vice president and University secretary.
About Angela Downin
Downin has been an attorney for the University of Minnesota since 2016 and has served as the director of the Transactional Law Services Group since 2020. In her current role, Downin oversees all the legal work of seven attorneys at the University of Minnesota's Office of the General Counsel. She collaborates closely with academic units and leadership on strategic initiatives and risk mitigation. At Minnesota, Downin also handles a variety of complex commercial transactions, advises on athletics matters, employee benefits, naming rights and sponsorships. She also has negotiated technology, licensing, and partnership agreements. Prior to joining the University of Minnesota, Downin worked as in-house counsel at several Minnesota companies, was an associate at Gray Plant Mooty in Minneapolis and worked in finance for an international automaker. Downin received her Juris Doctor degree from University of Wisconsin Law School and holds a bachelor's degree in general studies from the University of Michigan.