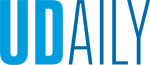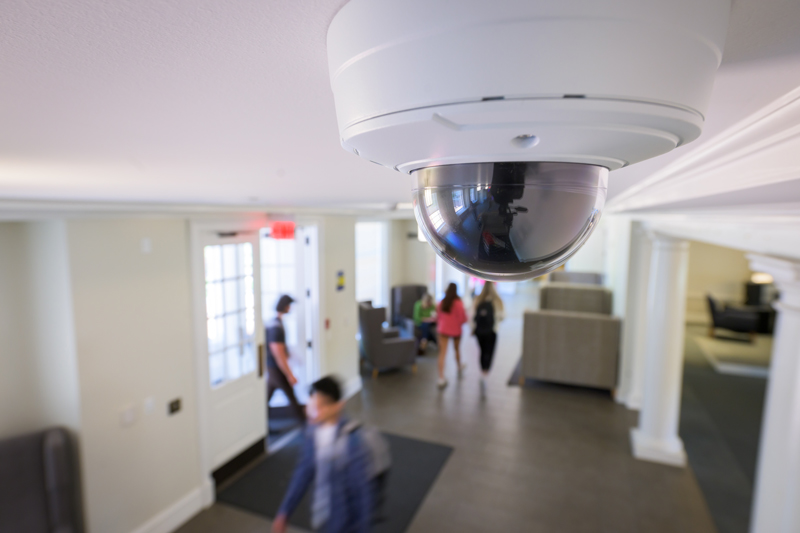 New security cameras
Article by Division of Student Life Staff Photo by Evan Krape April 26, 2023
Public safety cameras will be installed at the entrances and exits of on-campus residence halls
In an ongoing effort to enhance the safety and security of the campus community, the University of Delaware is nearing completion of Phase 1 of an expanded network of state-of-the-art public safety cameras at the entrances and exits of designated residence halls.
"The University takes the responsibility of providing a safe and secure community very seriously by leveraging the latest safety and security technologies," said Mark W. Seifert, associate vice president for safety and emergency management. "The University is a leader in the use of various technologies to better prepare and protect our valued employees and students. These additional cameras will expand the network of coverage at residence halls and be a true force-multiplier for University Police."
The University has nearly 1,100 public safety cameras on campus. In addition to the 259 cameras that are currently in use at the residence halls, this project will add 31 new cameras to the network. In 2009, the University began converting an antiquated camera system to a modern I.P.-based system. New cameras were added as new residence halls were built or existing halls were renovated.
With the first phase of this new project, three residence halls were selected for upgrades: South Academy, McKean and the Russell Complex. McKean and South Academy are completed, and Russell is set to wrap up by the end of April. Phase 2 of the project will commence this summer as additional cameras are planned for Smyth, Redding and George Read.
A working group was created including representatives from Student Life, Residence Life and Housing, UDPD, Safety and Emergency Management, Central IT and Facilities, Real Estate and Auxiliary Services (FREAS) collaborating on the project to ensure a variety of viewpoints and feedback.
"We will continue to invest in strengthening the experience at UD, so students heighten their ability to be personally and academically successful," said José-Luis Riera, vice president of the Division of Student Life. "A key element of that experience is student safety. The security camera installation is just one of many efforts to ensure UD remains a safe place to live, learn and play."
Seifert added, "We are fortunate to have the funding for such technology, but this is just one tool in the toolbox. Other recent safety-related enhancements include an ongoing project to improve lighting on campus, expanded features of the LiveSafe app and expansion of the ProWatch access control systems."
The cameras are not placed in any areas where there is an expectation of privacy, such as living spaces and restrooms. Additionally, the University does not use facial recognition software on any of the public safety camera systems.
Student Government Association (SGA) President Tori-Lynn Glover said she hopes the cameras will deter any security breaches on campus.
"We all need to evolve and adapt," she said. "The cameras aren't on the floors, which I think everyone can agree would be a violation of privacy. The University is ensuring we feel protected on campus and in the community, and I hope that the cameras make all students feel safer."