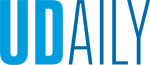 Major milestone for UD epidemiology
Article by Amy Cherry Photos courtesy of Colten Strickland April 07, 2023
Colten Strickland will be the program's first doctoral graduate in May
In 2018, the University of Delaware's epidemiology program within the College of Health Sciences was in its infancy, and Colten Strickland was its first doctoral candidate. Just over four years later, in December 2022, he became the program's first doctoral graduate. He plans to walk at commencement this spring.
Together, Strickland and epidemiology program founder Jennifer Horney embarked on a new path. At the time, they had no idea a pandemic was on the horizon that would dramatically shape and change the fledgling program.  
"My goal for the new program was to train graduate students for jobs working in applied public health at the state and local level, where there was already a tremendous workforce need before the pandemic," Horney said. "Colten — who had extensive experience in public health — was a great fit for the new program."
Strickland moved across the country to Delaware from Portland, Oregon, where he was working on childhood immunizations through the Center for Disease Control and Prevention's Public Health Associate Program, to work with Horney, who is also core faculty at UD's Disaster Research Center. Strickland was specifically searching for a doctoral program that merged disaster management and epidemiology, and Horney's expertise was a perfect fit.
"There was a lot of learning together, and it was such a unique experience," Strickland said. "I got to participate in a lot more aspects of the program, including staff hiring and class development, than students would have otherwise."
As a first-generation college student from Utah, Strickland never envisioned he'd get his doctorate.
"I really didn't know about public health until my last year of undergrad at Utah Valley University where I was a philosophy major," he said. "I had done a few internships at the local health department in Utah and that piqued my interest in epidemiology."
Horney, who was also a first-generation college student, valued this aspect of Strickland's background.
"I want my students to have the answers to a lot of questions about professional development that they typically do not teach in graduate school," Horney said. "We spend time building professional networks and getting better at presenting data and research translation, focusing on what communities need to know to improve health, not just other scholars."
Strickland obtained his master's degree in public health with a focus on disaster management from Tulane University in New Orleans, Louisiana. 
When he applied for his doctorate, Strickland knew he didn't want to work in academia, and instead, wanted to take his knowledge back into the community or government. He had no idea of the many opportunities that would be on the horizon.
In March of 2020, two years into his doctoral studies at UD, COVID-19 hit, and Horney, who was his adviser and mentor, encouraged Strickland to work as a first responder in public health.
"She spent the time getting to know me enough to know that I had an interest in applied epidemiology," Strickland said. "So, when it came down to getting a job in a health department and being part of the response, she knew that was a perfect fit and vital to my future career." 
Strickland began working at the Philadelphia Department of Public Health as their first COVID epidemiologist, where he focused on developing a surveillance system to monitor COVID deaths.  
"I spent a lot of time analyzing data and breaking down data in different ways to present it to health department leadership so it could inform intervention strategies aimed at preventing death," Strickland said. "Even though it was difficult professionally and personally, it gave me a sense of fulfillment to be working on the most extreme outcome of COVID and knowing that I helped prevent deaths as best I could."
But managing Philadelphia's COVID epidemiology response while also pursuing his doctorate was a challenge. 
"It's been such a wild ride," he said. "I never expected to be thrust into the work environment so quickly while still pursuing my Ph.D. It was admittedly very difficult to balance, but I was successful in the end."
After a year in Philadelphia, Strickland transitioned to the Delaware Division of Public Health (DPH) as the lead COVID epidemiologist, where he oversaw more than two dozen epidemiologists.
"We were covering COVID cases in schools and long-term care facilities, deaths, hospitalizations, and vaccinations," he recounted.  
He also worked alongside Horney to develop workforce pipelines between UD and DPH in advance of the next disaster. 
"UD's epidemiology program has seen tremendous growth with multiple cohorts that have come through since I started the program in 2018, and many people ended up working at DPH," Strickland said. "It's very encouraging to see many of the MPH students working in applied epidemiology." 
That's something Horney is also proud to see.
"When we started the program, Delaware was one of only three states without an accredited graduate program in public health," Horney said. "The need for more trained students to enter the public health workforce in Delaware was clear from the start."
Strickland's field work informed his dissertation that is a review of COVID mortality in Philadelphia during the first year of the pandemic. The in-depth analysis, which is still pending publication, looked specifically at the deaths in the first two waves of COVID and focused on inequities and disparities. 
"In the beginning of the pandemic, we just weren't prepared as a government to handle the influx of COVID, and there was so much focus on setting up the initial response structure," Strickland said. "A lot of the innate disparities that exist within our health systems were really exposed at that time, and minority groups largely took the brunt of COVID as a result.
"In the second wave, we found those inequities didn't go away but they did lessen, which showed that the work epidemiologists were doing to guide health department interventions was having an impact."
Strickland entered UD's doctorate in epidemiology program aiming to study more traditional disasters like wildfires. It's now hard for him to imagine how his studies would have unfolded if the pandemic hadn't happened.
"COVID is a crisis, and I have an interest in disasters, so it is directly related to my focus," Strickland said. "Without COVID, it probably would have been a slower, less intense experience. But COVID just really took over and directed it all."
Now, back on the West Coast, Strickland is working as a COVID-19 epidemiology and surveillance manager for the San Francisco Department of Public Health, where he's working to wind down the city's COVID response and help the department transition to the new normal. 
"I'm working to pull the knowledge and expertise we gained from COVID and integrate it into normal health department functions and structures," Strickland said. 
When asked whether he thought the U.S. was prepared for the next pandemic, he was hesitant.
"We're more prepared than we've ever been, but there's still so much work to be done," Strickland said. "Funding is a huge piece of this, but just throwing short-term money at a problem doesn't solve the lack of investment the U.S. has had in our public health infrastructure long-term. While I think health departments have scaled up because of the pandemic, they're losing resources now that the pandemic is slowing down, and whether they're prepared for the next thing with those resources and funding being pulled is an open-ended question." 
The public health workforce is also suffering from burnout, a problem Horney talked about in her latest book, COVID-19, Frontline Responders and Mental Health: A Playbook for Delivering Resilient Public Health Systems Post-Pandemic. 
"Training the next generation of the public health workforce has never been more important than post-pandemic," Horney said. "Understandably, a lot of staff and leadership left the public health workforce during the pandemic. We can't just get back to where we were. We have to build back better." 
As a COVID first responder, Strickland experienced a lot of burnout though he didn't recognize it in the moment. 
"In the throes of it, you didn't have much time to think about the long nights and weekends spent working," Strickland said. "It was always about the next thing, getting the data analyzed, the surveillance systems set up, or making sure vaccinations were prepared to go out and monitored. It was hard to focus on whether all this work was having an impact in the moment, despite the countless hours we put into getting the data out to the public." 
As pandemic slowed over the past year-and-a-half, epidemiologists have had valuable time to look at the data.
"Analyses like my dissertation show that health department interventions had a big impact on reducing disparities and severe outcomes of COVID," Strickland said. "Knowing you had an impact on reducing disparities — as big as they are and continue to be, they could have been much worse — I think knowing that was encouraging.
When morale is low, Strickland uses the data to lift spirits. 
"I always remind my staff that they saved lives," Strickland said. "Their data analyses directed the public health interventions necessary to save lives, and that's a huge component that I think uplifts them when they're down."