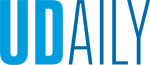 Library Catalog Changes That May Impact Faculty
Article by UD Library, Museums and Press Staff April 20, 2023
How to ensure uninterrupted access to UD Library materials
On June 13, the University of Delaware Library, Museums and Press will move to a new library services platform in order to provide students, faculty and researchers with an enhanced, user-friendly discovery experience with simplified searching. As a result, any links that point to course readings and research materials accessed through the current catalog will no longer be functional after June 13.
To ensure faculty and students have uninterrupted access to these items, faculty can begin to take inventory of the impacted links so that they will know which information needs to be updated in their course materials when the new catalog launches.
In addition, those who have created saved lists within their individual accounts in the current catalog will want to determine if they want to keep them before June 13. To retain a copy of the lists, navigate to "saved lists" after logging into your account and use the email function to send the list to yourself.
While the migration will disrupt existing links, the move to a new platform will ultimately provide a more intuitive user interface and a better overall experience for faculty, students and staff.
Throughout the summer, faculty will have many avenues of support for becoming familiar with the new catalog. In addition to communication from liaison librarians, the Library will offer tutorials and guides that show new features of the enhanced catalog after its launch as well as workshops and consultations at the Keep Calm and Teach On event in August to assist in identifying and replacing links.
For further information, please visit: https://library.udel.edu/news/2023/03/01/library-to-improve-research-and-information-discovery-with-new-search-functionality/