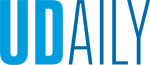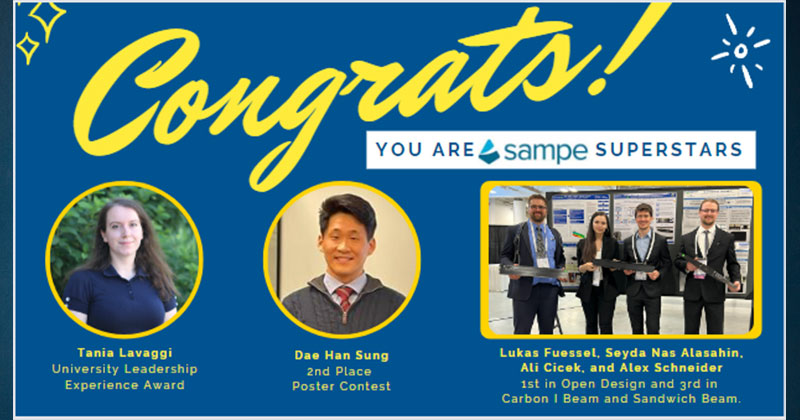 For the Record
Article by UDaily staff April 28, 2023
University community reports recent publications, presentations and honors
For the Record provides information about recent professional activities and honors of University of Delaware faculty, staff, students and alumni.
Recent publications, presentations and honors include the following:
Publications
Tanya Kang, UD alumna and academic program coordinator for the Department of English, has published a collection of black and white photographs that capture the passion of Pearl Jam fans and their connection to the band's music through their favorite lyrics. Kang spent 10 years traveling to concerts across the country to create I Am Mine: Pearl Jam Fan Portraits, compiled from more than 1,000 fan portraits. "It was a true labor of love: taking photos all day, going to the show that night, traveling on to the next show the following day and taking red eye flights to make it back in time to work my day job," Kang says. "I wanted to do something to capture how much the music means to all of us."
Margaret Stetz, Mae and Robert Carter Professor of Women's Studies and professor of humanities, continues to publish poetry with connections to the literature she teaches and writes about in her scholarly works, such as a poem inspired by J. M. Barrie's Peter Pan, with its "Lost Boys" characters. "The Lost Girls" is in the Winter/Spring 2023 issue of Nixes Mate Review. She has also had other poems published recently. These include "The Oscar" in New Verse News, which appeared immediately after this year's Academy Awards, and two — "At the Butcher Shop, Queens, NY, 1960" ; and "Links" — that have just been published in Writing from Scars.
Presentations
Karin Grävare Silbernagel, professor and associate chair of physical therapy, was recently featured on the E3Rehab Podcast, which features world-renowned experts in rehabilitation, performance and pain, to discuss Achilles tendinopathy, Achilles tendon ruptures and the recovery process. "Generally, recovery from Achilles tendinopathy takes six months to a year," Silbernagel said. "I don't consider you fully recovered until you have no pain for one year. That's a very high bar, but I've seen so many patients that get well doing their exercises, then they stop doing their exercises and they don't fully recover. You must continue that maintenance on the road to recovery." Silbernagel also gave a sneak peek into the results of a new study she conducted that shows the timeline for recovery from Achilles tendinopathy can vary. "Our data shows a large improvement at eight weeks, which I wasn't necessarily expecting," she said. "By teaching them about their injury, they get a lot better, and they continue to progress. Then, they hit a plateau at four to five months. So, we see this progression where some people improve really quickly, and others take a longer period of time." The discussion also centered on the largest findings in tendon-related research over the past two decades as well as risk factors, surgical and non-surgical considerations, recommendations and objective testing for tendon-related injuries. The podcast is available or download on Spotify and iTunes.
Honors
Researchers from the College of Engineering's Department of Mechanical Engineering received the 2023 Best Overseas Paper Award from the Journal of Guidance, Navigation and Control, a journal sponsored by the Chinese Society of Aeronautics and Astronautics. Graduate students Kleio Baxevani, Yulin Yang and Michael Sebok, Ph. D. alum Indrajeet Yadav, professor Herbert Tanner, and associate professor Guoquan Huang were recognized for their paper "Resilient Ground Vehicle Autonomous Navigation in GPS-Denied Environments." This project was funded by the Army Research Laboratory.
Several students from UD's Center for Composite Materials were recognized with awards at the Society for Advancement of Material and Process Engineering (SAMPE) conference, which took place in Seattle, Washington, from April 17–20, 2023. Graduate student Tania Lavaggi received the University Student Leadership Experience Award. This program invites student leaders to attend the annual SAMPE Spring Conference and Exhibition to network with peers and professionals, learn about career opportunities in the materials and process engineering community and meet future employers. Graduate student Dae Han Sung won second place in the Student Poster Contest. Graduate students Seyda Alasahin, Ali Cicek, Lukas Fuessel and Alexander Schneider competed in the Student Bridge Contest, where participants were tasked with designing, building and testing a miniature structural bridge using various composite materials in accordance with a set of well-defined rules. The CCM team won first place in the Open Design category and third place in the Carbon I-Beam and Sandwich I-Beam categories.
Grants
The Department of Art Conservation has received a $500,000 grant from Bank of America Charitable Foundation to help fund a six-week summer course. UD has offered the course in partnership with the Alliance of HBCU Museums and Galleries since 2017, and the grant enables UD and the Alliance to expand the program, more than doubling the participants from previous years. Ten advanced students from historically Black colleges and universities and other minority serving institutions will begin with two weeks of cohort training on conservation fundamentals at Winterthur Museum, Garden & Library led by Nina Owczarek, assistant professor of art conservation, with assistance from UD and Winterthur conservation faculty members. Students will then work in pairs as they intern in conservation departments at Winterthur, the Brooklyn Museum, Fisk University, the Smithsonian American Art Museum and Yale University. Examination and treatment projects selected during the onsite internships will include activities centered on public and community engagement and outreach.
To submit information for inclusion in For the Record, write to ocm@udel.edu and include "For the Record" in the subject line.