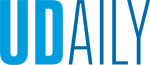 COVID-19 Policy updates
April 28, 2023
A message to the University of Delaware community
To University of Delaware community:
The University of Delaware is updating its COVID-19 policies in light of the expiration of the federal public health emergency and anticipated expiration of the state of Delaware's state of emergency order on May 11, 2023. The changes follow a review by the University's Health Advisory Committee (HAC) of the current guidance issued by public health authorities.
Revised COVID-19 policies/protocols are included below. Unless otherwise noted, these changes go into effect June 5, 2023.
These policies are posted on the UD Coronavirus website, which includes additional information and answers to frequently asked questions.
Students with specific medical questions should contact Student Health Services; employees with questions should contact the Office of Human Resources.
Thank you for your attention to and observance of these guidelines.