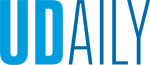 Getting ready for Commencement
Article by UDaily staff Photo by Evan Krape April 27, 2023
If you're graduating in May, there are things to do now
Commencement ceremonies at the University of Delaware will be here before you know it, so if you are a graduating student, here are four things you need to do now to prepare.
1. Get your tickets for Convocation — If you're attending one or more Convocations for your college, you'll need to reserve your ticket, and your guest tickets. If guest tickets are still available after the ticketing window closes on May 5, communications will be shared for securing additional tickets. Reserve your tickets at the Commencement website.
2. Get your tickets for Commencement — To attend the University-wide ceremony at 9:30 a.m. Saturday, May 27, at Delaware Stadium, you will also need a ticket, and you're eligible to get as many as four guest tickets. (Due to space constraints, it is unlikely that additional tickets will be available.) Reserve your tickets by May 5 at the Commencement website.
3. Send us a photo or two — We would love to feature your photos of your time at UD — from move-in to graduation photos on The Green and everything in between — in our pre-event slideshow. Submit up to two images to our form by Sunday, May 14.
4. Get rid of your stuff responsibly — Don't need that table or that couch after graduation? The UDon't Need It Student Move Out Project is a collaborative effort between UD and the city of Newark. The project aims to reduce local landfill waste and to redirect reusable items to the local community. From Saturday, May 20, through Saturday, June 3, you'll be able to donate usable items at a special site on UD's Science, Technology and Advanced Research (STAR) Campus at 540 South College Ave.
And one more reminder: Share your excitement and your experiences on social media using #UDGrad2023 and #BlueHensForever.