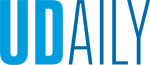 Teaching in the new normal
Article by Karen B. Roberts Photos by Kathy F. Atkinson | Photo illustration by Jeffrey C. Chase September 14, 2022
UD undergraduate studies how educators continue to adapt amid the ongoing pandemic
Editor's Note: This Q&A is one of a series of articles exploring the research that University of Delaware students have been pursuing. Follow our "Frontiers of Discovery" series as UDaily highlights some of these scholars.
Britney Vasquez is an honors senior Africana studies and sociology major from Georgetown, Delaware. She is working to understand how Delaware teachers at a Sussex County High School have adapted their teaching during the ongoing coronavirus pandemic. Vasquez will continue this work in the fall semester through a senior thesis.
Q: What draws you to research? Have you done it before?
Vasquez: I was initially drawn to research because it was something I had never done or thought myself capable of doing. As a first-generation Latina, attending a four-year university is already a feat, and opening myself up to new learning experiences is extremely important to me.
Last year, I worked with the McNair Scholars Program and the Disaster Research Center and learned about projects studying how various groups of Delawareans were impacted by the coronavirus pandemic. Inspired by previous conversations with teachers, I worked with DRC Director Tricia Wachtendorf to interview teachers from a public high school with a large Black, Indigenous, people of color (BIPOC) population in Sussex County, Delaware, where I grew up. I wanted to gain deeper insight into the education system and the efforts both teachers and administrators took to support students during the COVID-19 pandemic. Many teachers stated that retention rates, graduation rates, attendance and engagement from students were prominent issues that arose from remote and hybrid learning. Minority populations were hit particularly hard as language barriers, technological access and socioeconomic issues were even more exacerbated during the pandemic and the transition into the "new normal." The school supported students in multiple capacities, providing free meals, partnering with internet networks to provide students with routers and pushing forward conversations and check-ins regarding mental health.
Q: What were you studying this summer, where were you studying and who is your faculty mentor on this work?
Vasquez: This summer, I am expanded on my previous DRC work, conducting new and follow-up interviews with teachers and administrators to understand the pandemic's lasting effects better. As graduation, attendance, retention rates and language immersion were gravely affected during remote and hybrid learning structures, this investigation is looking into how different strategies and policies worked to combat these issues within this high school. Now that fully in-person schooling has returned, many of these challenges have been addressed and new challenges may have arisen.
Q: What motivated you to study this topic?
Vasquez: In early 2020, I spoke to former teachers and peers who were still in the K-12 education system, and I became aware of disparities and issues brought on by the pandemic. For example, many children in my community have parents who did not fully understand technology and turned to young adults such as myself to help translate and navigate online schooling platforms. I am bilingual, fluent in both Spanish and English, and at times I would go to others' homes or FaceTime with families to help explain what school announcements said or to help young children with homework or navigating Zoom. This, in addition to my own struggles as a college student, made me wonder how students and teachers were being supported during these challenging times.
Q: What have you found most surprising about this work so far?
Vasquez: I was most surprised to learn how apprehensive students were about being active in the classroom as they transitioned back to fully in-person learning. Teachers mentioned that with remote learning, black silent screens were often the norm in previously engaged classrooms. Once students transitioned to in-person learning, silent students with masks and cellphones became the norm. This speaks to how dependent youth had become on using technology to feel connected and how difficult it became to navigate socialization in person once the world reopened.
Q: What are the possible real-world applications for your study?
Vasquez: The COVID-19 pandemic has impacted many things, from the way society operates day-to-day, to how we work to the way we educate students. While some of these effects are known, secondary and tertiary effects of the pandemic are still rolling out. In schools, teachers and administrators were forced to address mental health issues, socioeconomic backgrounds, limited technological access, and to take on holistic approaches to student expectations and attendance. Now in a "new normal," many teachers believe it is impossible to return to what once was considered the norm. School districts and teachers will have to reckon with this. My work provides qualitative data on how educators adapted and improvised during the 2020-21 and 2021-22 school years. Once collected, coded and organized, the data can help reveal trends about how things are improving — or not — as educators and others consider what to do next. The data will be stored and used by UD's Disaster Research Center. Some of the interviews will become available to the public as an oral history.
Q: How would you explain your work to a non-scientist or even a fifth grader?
Vasquez: In my study, I interviewed high school teachers and administrators about how the COVID-19 pandemic affected them and what they did to adapt and overcome different teaching challenges. For example, one drama teacher went almost completely asynchronous with his classes, did scene work with partners via ZOOM in breakout rooms, gave students the option to record and submit projects instead of having to present live, and even rewrote and performed a virtual play with students. Teachers and administrators have faced burnout, exhaustion, and stress, all while navigating the pandemic. Administration, the school district and the state provided multiple supports and guidelines; however, turnover and other lingering problems continue to challenge schools as they return to in-person learning, making this an important area to study.
Q: How does this experience align with your professional goals?
Vasquez: Conducting research and other extracurricular activities have pushed me to get involved in community outreach. This research helped me solidify that in my professional career I want to help communities reveal and cope with issues of equity and inclusion.
Q: What do you enjoy when you are not doing research?
Vasquez: Honestly, I love working with HOLA, UD's Latinx resident student organization and programming board. Last year I served as a general board member and as vice president, and this year I will serve as HOLA president. This organization has become a huge part of my life, and it means a lot to the Latinx population on campus because it helps create a space for us in a place where we can, at times, feel out of place.
Q: What advice would you give to your fellow students who may be considering or are planning to pursue undergraduate research?
Vasquez: If you are considering reaching out to a professor or applying to a program, such as the McNair Scholars Program or Summer Scholars, go for it. By taking that risk, you are opening yourself to many different opportunities that can help propel you forward and home in on your career path.