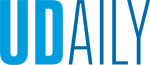 UD Connect app launches for students
Article by Sarah Goldfarb Photos by Evan Krape September 26, 2022
Multi-year collaborative project will continue to evolve with community's needs
The official University of Delaware app, UD Connect, launches this week, giving students and others in the UD community a new, unified mobile destination to manage University life.
During the multi-year collaborative process, several campus offices — including the Division of Student Life, Information Technologies, the Office of Communications and Marketing and Athletics — have been working with UD students, faculty and staff to create a user-friendly mobile hub integrating key content about University resources, announcements, events, services and more.
"We are excited to add this new digital platform to enhance the UD campus experience," said José-Luis Riera, UD vice president for student life. "This collaborative project not only connected UD expertise in information technology, student experience, digital communications and content management, it also involved students in the development process to ensure their feedback was considered. We're looking forward to enhanced opportunities for students to engage more, informed by valuable information to help them connect and optimize their Blue Hen experience in and out of the classroom.
The app's integration capabilities will provide students immediate and easy access to content related to their classes, campus bus route tracking, campus maps, dining options, various calendar subscriptions and access to emergency contact information, school news, events, athletics information and social media links. The UD Connect app will also facilitate connection with others in the Community Feed as well as delivery of important push alerts from the University.
Spearheaded by UD's Information Technologies division, the interdisciplinary project team is optimistic that the new mobile tool will enable a more powerful knowledge platform for students, centralizing content and resources that had previously been accessed multiple different ways through multiple websites and content sources on and offline. The UD Connect team will continue to engage with students and others throughout ongoing tasks to ensure the app is serving campus community needs with relevant tools and information to make their UD experience as successful as possible.
The app is powered by student-experience platform Ready Education, which specializes in higher education apps and is used by more than 700 universities across the world.
Future phases of the app are anticipated to enable further Canvas integration right in UD Connect, as well as other enhancements as digital tools and needs evolve, including a tailored experience for UD faculty and staff.
UD Connect is free to download and is now available in the GooglePlay and the Apple app stores. Current students and faculty/staff will sign-in using the University's single-sign-on system. There is no login required for visitors and families/parents.