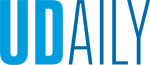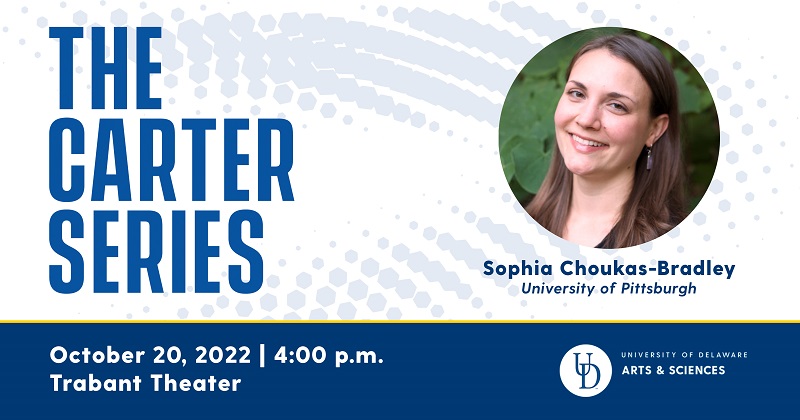 The Carter Series Lecture for October
Article by Diana Milburn Graphic by OCM Design September 30, 2022
University of Pittsburgh Prof. Sophia Choukas-Bradley will discuss body image
The University of Delaware's Carter Series Lecture for October is scheduled to be delivered by Sophia Choukas-Bradley, an assistant professor of psychology at the University of Pittsburgh. Choukas-Bradley plans a discussion entitled, "Black Women's Lived Experiences of Body Image," at 4 p.m. on Thursday, Oct. 20 at the Trabant University Center Theater. The event is free; reservations are required via this website.
Choukas-Bradley is the director of the Teen and Young Adult Lab, in which a group of researchers examines interpersonal and sociocultural influences on adolescent development and mental health. Much of Choukas-Bradley's research focuses on gender and sexuality. She is especially passionate about understanding teen social media use, body image, and LGBTQ+ identities.
The Carter Series presents lectures focused on outstanding research on women, including the annual Faculty Research Award Lecture, funded by the Mae and Robert Carter Endowment in Women's Studies and presented by UD's Department of Women and Gender Studies.
The Carter Series Lectures are intended to provide an opportunity to explore varied topics addressing contemporary feminism and to foster an environment in which feminist ideas may thrive. Presenters include faculty, staff, and current and former students addressing topics and issues affecting women's lives.