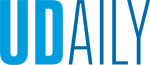 Supporting our Iranian colleagues
September 30, 2022
A message to the University community
Dear UD Community,
Recently, we have all been disturbed to see the political violence taking place in Iran, sparked by the death of 22-year-old Mahsa Amini, who was in police custody for reportedly violating the government's head scarf law. Protestors in dozens of cities have been killed, beaten or arrested, yet the full extent of the violence is unknown because communications out of Iran have been significantly restricted.
Here at the University of Delaware, our campus is strengthened and enriched by nearly 3,500 members of our international community who come from more than 100 nations, including Iran, for education and research. Every individual plays an essential role in continuing to build our vibrant culture of respect, civility and global cooperation. On behalf of the University, I want to express our heartfelt support for the Iranian members of our UD community, as well as their family members and friends who are still in Iran. I have heard from many of our Iranian students and scholars, and I share their anger and fear over what is happening in their country. Accordingly, I directed the Center for Global Programs and Studies last week to ensure that resources and assistance are available to those who need them; more information is below.
The developments in Iran are deeply offensive to our institutional values here at UD, and it is important that we speak out against such large-scale violations of human rights. As we witness the oppression that is reported in the news, we are reminded of our institutional commitment to advancing academic freedom, diversity and inclusion, both here on our campus and around the world.
During this stressful and anxious time for our Iranian peers and colleagues, I invite everyone in the University of Delaware community to join me in supporting them and all those experiencing injustice around the world.
Sincerely,
Dennis Assanis, President
IF YOU NEED HELP: UD's Center for Global Programs and Studies offers assistance to our international students and scholars who need support and resources at this time. The Center for Counseling and Student Development also offers resources to any UD student seeking support and can be reached by calling 302-831-2141 or 24 hours a day at 302-831-1001.