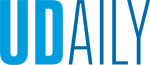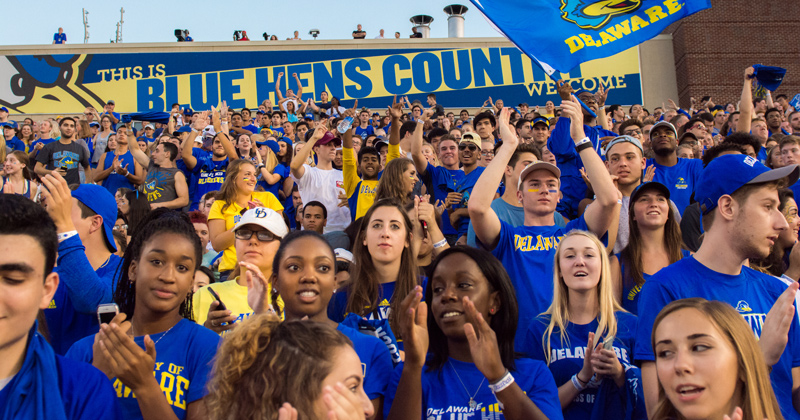 Perfect attendance (at football games) can mean $10,000
Article by UD Athletic Department Photo by Mark Campbell September 07, 2022
The Cockpit HENergy Challenge is a contest to encourage UD students to attend football games at Delaware Stadium
The University of Delaware Athletics Department and Student Financial Services have partnered to announce the inaugural Cockpit HENergy Challenge, a contest to encourage UD students to attend all Delaware home football games. A single winner will get $10,000.
The Blue Hens began their 2022 season with a 14-7 upset victory over Navy in Annapolis, and their first home game is Saturday, Sept. 10 at 6 p.m. against Delaware State at Delaware Stadium.
To be eligible for the drawing, current UD students must attend all six Delaware home games and have their student ticket scanned at the gate. After the season, the single winner will be chosen at random from all those who attended all the home games.
Tickets stop being scanned at the beginning of halftime, so students must show up in the first half with their downloaded student ticket and scan into the game to be eligible for the contest.
The Athletic Department pulls data from its direct ticketing software and receives a report after each home game. At the end of the season, Athletics will pull a report that illustrates students who have scanned into all six home football games, and pull one student, at random, to win the award of up to $10,000 in student financial aid. The aid will apply toward tuition, room and board, and/or dining, depending on the need of the student who wins.
The student ticket section of the Athletic Department website has information about obtaining tickets.
Students who participate in football game days such as football student-athletes, UD spirit program members, and members of the UD Marching Band, are not eligible to win the award. If students want to ensure they were scanned into the game and have questions, they can email bluehensmarketing@udel.edu.
UD home schedule (all games Saturday):
Sept. 10: vs. Delaware State, 6 p.m.
Sept. 24: vs. Hampton, 6 p.m.
Oct. 1: vs. Towson, at 3 p.m.
Oct. 22: vs. Morgan State, 3 p.m.
Nov. 5: vs. Monmouth, 1 p.m.
Nov. 12: vs. Richmond, 1 p.m.