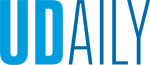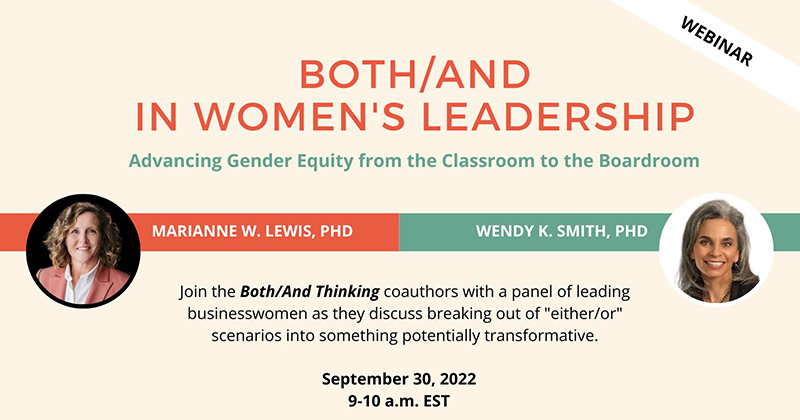 Webinar on Both/And in women's leadership
Article by Jen Hendrickson September 22, 2022
Researchers and businesswomen discuss advancing gender equity from the classroom to boardroom
Work or family. Today or tomorrow. Service to self or others. Intrinsic versus extrinsic motivation. These seemingly everyday challenges women business leaders face are often presented and perceived as "either/or" scenarios.
Wendy Smith, Dana J. Johnson Professor of Management in the University of Delaware's Alfred Lerner College of Business and Economics, will lead a webinar on Friday, Sept. 30 from 9-10 a.m. EST. Joining Smith in leading the discussion will be Marianne Lewis, dean and professor of management in the University of Cincinnati's Carl H. Lindner College of Business. They are co-authors of a new book and the title also serves to introduce the webinar — "Both/And Thinking" — which can help participants move toward creative, lasting solutions.
Panelists
— Susan Alexander - Stanford Distinguished Careers Institute Fellow, Former CHRO at Sotheby's
— Liza Bartle - Senior Council for Board of Manufacturers; Delaware Manufacturing Association
— Ashlee Carlisle - Data and Platforms Account Executive, Google
— Veta Richardson - President, CEO and Ex-Officio Board member, Association of Corporate Counsel

In their newly released book, Both/And Thinking: Embracing Creative Tensions to Solve Your Toughest Problems, Lewis and Smith offer a solution to those very challenges: a reframing of those "either/or" scenarios as something completely different — and, potentially, transformative.
Co-sponsored by UD's Alfred Lerner College of Business and Economics Women's Leadership Initiative and Weinberg Center for Corporate Governance and the University of Cincinnati Lindner School of Business.
For further information, please visit the registration website.