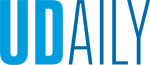 2022 Plastino Scholars
Article by Tiffany Hess-Bennette Photos courtesy of Anya Sen and Nana Ohemaa Asante September 19, 2022
UD students earn grants to pursue self-designed research for academic and personal growth
The University of Delaware's Plastino Scholars Program encourages applicants to dream big. Driven by their passions and UD studies, this year's Plastino scholars took on research projects that provided transformational experiences and empowered them to see the world, and themselves, differently.
Plastino Scholar Nana Ohemaa Asante, a graduate student pursuing a master's degree in public health with a concentration in health policy and management, applied to the program with a unique proposal: the opportunity to spend a month training as a stuntwoman in Los Angeles. Inspired by the Dora Milaje, the elite women warriors who loyally protect King T'Challa in the movie Black Panther, her research explored concepts of race, gender and beauty centered around the experiences of Black stuntwomen working in the entertainment industry.
"I was interested in learning more about what it means to be a stunt performer in a body-obsessed industry. These women put themselves in harm's way to turn imagination into reality on screen," Asante, an Honors College graduate, said. "This trip was an exploration into Black women's confidence and strength, and how I get to that destination."
Nana Ohemaa framed her Plastino Scholars experience as a "homage to awkward Black girls everywhere" after struggling with her own body image and self-doubt about her athletic abilities. During the summer of 2022, she committed to a rigorous training schedule with classes in Muay Thai, Brazilian Jiu-Jitsu, acrobatics, sword choreography, motorcycle riding, and more. Along the way, she tested her endurance and discovered resilience by overcoming many mental and physical obstacles, but also recognized her body's limits and the importance of rest.
"I am more in tune with the way I see myself," she said. "I learned a lot about pushing past the 'I can't' to 'I can'. I was afraid of pain, and I had to get more comfortable with being uncomfortable, but also how to listen to my body, and differentiate between fear and actual risk. After this experience, I am more confident physically, mentally and emotionally."
Along with her crash courses, Nana Ohemaa interviewed professional Black stuntwomen and learned about representational barriers in Hollywood, in addition to the emotional toll that some experience. A lucrative and often underappreciated profession, many perform dangerous stunts with little focus on mental health repercussions. As an aspiring physician, she aims to take these lessons learned about treating the holistic self and the importance of empathy. Furthermore, as a Residence Life graduate hall assistant, she's sharing her experience with other Blue Hens and encouraging them to pursue research that challenges them.
"I've always been afraid of perception, but sometimes people aren't looking for you to fail, they are rooting for you to succeed," Asante said. "I would tell people about my project, and they would look at me with admiration. Even though I'm not the most physically fit person, they still encouraged me. The day I finally did my first handstand, everyone in my class was applauding."
Through the Plastino Scholars Program, students can employ their creativity and follow their curiosities to pursue academic research. Plastino Scholars have traveled to every corner of the globe, from the peak of Mount Kilimanjaro to the capital of Estonia. To be considered for the program, students must propose an experience that will allow the pursuit of a passionate interest that goes beyond the scope of an academic course, normal summer job, internship or enrichment program.
Anya Sen's research took her to Aix-en-Provence, France, located near the historic Mediterranean port city Marseille, and Rabat, Morocco, the capital of Marseille immigrants' second largest country of origin. Majoring in international relations and pursuing a triple minor in French, legal studies and history and an Honors student, Sen is passionate about refugee and migration issues and hopes to become a foreign service officer. She designed her Plastino Scholar experience to gain a deeper understanding of culture, identity and immigration through a colonial lens.
Already studying abroad in France in spring 2022, Anya extended her stay in the country and was able to link her Plastino Scholars experience. She was interested in Marseille because of its diverse population, including two of the largest Muslim and Jewish communities in Europe. Although it experiences less ethnic turbulence than other French cities, tensions remain. A component of her research was talking to local immigrants from Tunisia, Algeria and Morocco – former French colonies.
"It was surprising to find that people of North African descent aren't integrated or accepted into French society," Sen said. "Even those who have been living in France for generations can't get out of cycles of poverty and discrimination. There is an understood sense of hierarchy. They speak French and consider themselves French but are considered by others as 'French without roots'. It opened my eyes to the way that colonialism persists in Europe."
Sen discovered that many immigrants experience second-class citizen status, and the colonial relationship is deeply embedded in the psyche of both groups. She described that in France, the "laïcité" law, central to French citizenship, restricts religious expression like wearing the hijab and contributes to the marginalization of Muslim immigrants.
Along with exploring the legacy of French colonialism in North Africa, Sen's personal views were challenged by her experience in a profound way.
"Even though I tried to go into this with an open mind, I was hesitant and nervous not knowing what to expect," Sen said. "Visiting a mosque for the first time, I realized how little I knew about Islam. The community made us breakfast and talked with us, and it was the most hospitable warmth I've ever experienced. When I went to Morocco, the families were so friendly and would invite me to their houses for dinner. I grew a lot by confronting my preconceived notions and correcting my worldview."
Sen plans to apply for a Fulbright Scholarship to continue her research in this region and believes her experience as a Plastino Scholar was instrumental in preparing her for future diplomatic aspirations. Now that she's back on campus, she can't wait to tell other people about her summer.
"It was an incredible experience. It's so rewarding that I've been recommending it to everyone I know," she said. "People are surprised that this is an opportunity available to them through UD. If you find an issue you want to research, being able to delve deeper into that is amazing."
To be chosen as a Plastino Scholar, a student must present convincing evidence of exceptional intellectual, creative, civic or leadership ability through the application materials, written recommendations and a personal interview before the Scholars Selection Committee.​ Students interested in applying this year are encouraged to attend information sessions on Tuesday, Sept. 20 from 5-6:30 p.m. in room 102 of Gore Hall, Wednesday, Oct. 6 from 7-8:30 p.m. in room 104 of Gore Hall.
David A. Plastino Scholars Program
The Plastino Scholars Program was established in 2007 by a gift from UD alumnus David A. Plastino to help outstanding UD undergraduate students realize their dreams by supporting them in self-designed, off-campus learning experiences that create a difference in their lives and in the lives of others.
The David A. Plastino Program awards study grants to selected undergraduate students who exhibit extraordinary talent, promise and imagination. The grants provide funds that make a transformational difference in the lives of Plastino Scholars and enable them to pursue a passionate interest to a degree not otherwise possible.
For more information on the program and the experience of past scholars, visit www.cas.udel.edu/plastino-scholars.