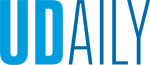 UD students register to vote
Article by Amy Wolf Photos by Christopher Ginn September 30, 2022
Displaying civic engagement on the National Voter Registration Day, UD students took action
Anu Buddhikot, a first-year chemical engineering major at the University of Delaware, said she didn't realize she was eligible to register to vote. The 17-year-old will turn 18 about a week before Election Day on Nov. 8, and she didn't know it was possible to register to vote before then — that is, until she encountered one of the tables set up on The Green on National Voter Registration Day and learned how easy it is to register.
"Voting is a coming of age kind of thing. I think it's every American's duty to vote, and we have to vote in order to get our views heard," Buddhikot said. "Not everyone knows that it's easy [to register to vote] and that it's accessible, and events like this get the word out and get people thinking about it."
On National Voter Registration Day (NVRD) on Sept. 20, 150 UD students registered to vote through the efforts of UD Make it Count's "Devote to Vote" campaign. More than 10 UD student organizations participated in the campaign to register new voters through TurboVote, a web application that helps eligible U.S. citizens register to vote, request an absentee ballot, and sign up for Election Day text and/or email reminders. In the week leading up to NVRD, student groups were able to share their team links with fellow students, friends and family to sign up people for TurboVote. The competition culminated with an in-person event on Sept. 20 on The Green, where the groups encouraged more students to register.
Valerie Biden Owens, chair of the Joseph R. Biden, Jr. School of Public Policy and Administration's Biden Institute, which provided support to the student organizations , said she hoped to register every student that passed by.
"We're in a democracy, and if we don't vote, we don't have a democracy," she said. "If you want to critique or if there's things that you want to have happen, or if there's things that are happening that you don't like … stand up and make a difference, correct what's wrong and make things better. I believe it's the responsibility of every American to vote."
Make It Count, founded at UD in 2017, made voter registration and increased voter turnout in all elections — including this year's Congressional midterms — key goals of the nonpartisan civic engagement organization. The organization provides important voter resources to students and is working to continue supporting the mission in digital formats. There are currently 6,000 UD students who use TurboVote to either register to vote or receive election updates.
"Our generation has a lot of passionate views about where we want the future of this country to go, and I think that we have to back that up by voting," said Anya Sen, president of Make It Count. "Voting is using our voice and making our views heard and listened to, so our goal is to register people to vote."
Angela Tran, a senior secondary English education and psychology double major, represented Gamma Sigma Sigma, a national service sorority, on The Green. Her goal was to get as many people to register as possible.
"I think that everyone's voice is valuable, and so I think it's really important that everyone gets out there and votes so that they can make their voices heard," she said. "This event makes it so much more accessible. I think sometimes [registering to vote] can be a little bit daunting, especially if you've never done it before, but here you have people guiding you through the process, people supporting you, and you really get to see a whole community come together and really make it count."
Cathy McLaughlin, executive director of the Biden Institute, said that she was thrilled to find that many students were already registered to vote, but she still encouraged them to sign up for TurboVote so they can receive election day reminders.
"We want [students] to register and be engaged citizens," she said. "It's a really important thing, and it makes a difference in their lives."
John Paul Moschelle, a first-year civil engineering major, said he knew he wanted to register to vote but admitted that, with his busy schedule, he probably would have forgotten had it not been for the National Voter Registration Day event.
"I think I would have registered to vote, but this helped me get back on track because I probably would have waited until the last day," he said. "I know I should vote. Everyone should be voting. I just think it's the right thing to do."
Emily Rossini, a junior environmental engineering major, said she thought she was already registered to vote, but when she started to sign up for TurboVote to receive election reminders, she realized she wasn't registered. Thanks to the ease of the platform, she was able to register right away.
"I think events like this really make it very accessible. It's not something that I really would have thought about if I hadn't seen everyone out here," she said. "I think it's important that everyone votes so that they can have their voice be heard and stand for what they believe in."