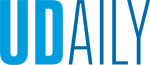 Applications open for HenFunder projects on Giving Tuesday
Article by Development and Alumni Relations Staff Graphic by Heidi McDonough September 16, 2022
UD's Office of Development and Alumni Relations will accept applications through Oct. 16
University of Delaware students, faculty and staff can take advantage of UD's online crowdfunding platform, HenFunder, to raise funds during GivingTuesday, Nov. 29. This international day of philanthropy generates support for dozens of UD projects from the Blue Hen community and is the University's second largest giving day of the year.
The HenFunder platform provides the tools for UD departments, programs and student groups of all sizes to effectively raise funds for campus projects and initiatives, athletic programs and other causes. New and returning UD supporters can then explore and support the various fundraising projects online.
Interested UD groups are invited to submit a fundraising project application now through Oct. 16. All applications are reviewed by staff from UD's Office of Development and Alumni Relations.
Contact Diane Wikso at dcwikso@udel.edu with any questions about participating in GivingTuesday.
For more information and to submit an application, please visit udel.edu/alumni-friends/give/henfunder/apply.