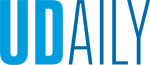 For the Record
Article by UDaily staff September 23, 2022
University community reports honors, presentations, publications
For the Record provides information about recent professional activities and honors of University of Delaware faculty, staff, students and alumni.
Recent new honors, presentations and publications include the following:
Honors
Leslie F. Goldstein, the Judge Hugh M. Morris Professor Emerita of Political Science, was honored at the annual meeting of the American Political Science Association in Montreal, Sept. 15-18. The Law and Courts Section chose her to receive its Lifetime Achievement Award for 2021 and held over the presentation of the award for this year's meeting, the first face-to-face meeting since the pandemic. There was a panel honoring both her and the 2022 awardee (Malcolm Feeley of the University of California, Berkeley). After each was lauded by several panelists, they spoke briefly about their work. At the Business Meeting of Law and Courts later that day, each was given a grand plaque announcing the award.
Ben Yagoda, professor emeritus of English, has been selected as a MacDowell Fellow, which will enable him to stay at its residential center in New Hampshire where he will be working in a new area for him – fiction. MacDowell, the nation's first arts residency program, awards fellowships to artists in multiple disciplines. This year's incoming group includes artists from nine countries and 21 U.S. states, chosen from 2,948 applicants, the largest pool in MacDowell's history. At MacDowell, fellows are provided a private studio, three meals a day and accommodations for a period of up to six weeks. For more than a century, MacDowell has provided uninterrupted time to reflect, innovate, study, practice and create, and its fellows have contributed significantly to American and world culture and have been honored with numerous awards and accolades.
Danielle Canter, a doctoral candidate in the Department of Art History, has been awarded a Diamonstein-Spielvogel Fellowship at the Metropolitan Museum of Art. 2022 is the first cohort of this new award, and she is the winner of one of four paid fellowships that combines curatorial, conservation and scientific studies. Canter will be in residence all year using the resources of the museum to work on her dissertation, "The Singular Impression: Monotype in 19th-Century France."
Presentations
Mónica Domínguez Torres, professor and director of graduate studies in the Department of Art History, was the keynote lecturer for the eighth annual Asgo Symposium: "Matters of Art: Materiality, Functionality and the Agency of Art Objects," at the Ackland Museum of Art in the University of North Carolina, Chapel Hill, Sept. 16-17, 2022. Domínguez presented her paper "Precious Critters: Pearls, Natural History and Artistic Practice in the Early Modern Spanish World," which stems from the second chapter of her upcoming book Pearls for the Crown, under contract with Penn State University Press. Focusing on a Spanish pendant that showcases a baroque pearl as the body of a frog, Domínguez's lecture examines how early modern collectibles, usually overlooked as innocuous decorative pieces, advanced the Western ideal of human mastery over nature and, in the process, addressed larger ideas about exploration and colonization.
Publications
In the August issue of the Delaware Journal of Public Health, Victor W. Perez, associate professor of sociology and criminal justice, and William Swiatek, principal planner at WILMAPCO, highlight the potential for paradoxical impacts of green infrastructure integrated with urban redevelopment. Absent directly addressing social inequalities in parallel efforts, green infrastructure may lead to negative health outcomes of disadvantaged residents, including eventual displacement. Perez and Swiatek present the research literature and reviews on this topic. They next highlight the case of recent in-migration of higher-income whites and others in South Wilmington, Delaware, spurred on by high-end Riverfront redevelopment at Christina Landing. This migration may obscure how greening efforts — such as a new wetlands park to control area flooding — influence health outcomes in Southbridge, a low-income, African American neighborhood also within South Wilmington. The area's census tract boundary, often used in both health and equity assessments, is shared by these distinctive communities. When viewed through the lens of inequality, greening can have multi-faceted impacts that structure health outcomes. The authors underscore the importance of the mitigation of its potentially harmful effects.
Heinz-Uwe Haus, professor of theatre, wrote the foreword, entitled "The Art of Interpretation -- A Taiwanese Voice," for a recent book by Paul Tseng (Tseng Kuei-chi), Hermeneutic Philosophy and Reading, published by Tung Hua Book Co., Ltd., Taipeh, 2022. The book argues that a realist analysis of the structures and processes that make up the world and our mindset about it can provide a way out of its present impasse. These processes, ranging from the interpersonal negotiation of meaning to the constraining influence of existential structures, cannot be understood as mere constructs either in the minds of the theorist or of the historical, literary, religious or philosophical factors themselves, since they actually generate the world as we know it. The author develops some implications of this approach and presents a realist view of some of the principal theoretical traditions and controversies within hermeneutics. "Tseng follows the view that a methodology of interpretation contains (a) a conception of the aims of interpretation and (b) a system of principles of interpretation, including rules for the critical testing of interpretational hypotheses," Haus writes. Tseng establishes a strong and unique Taiwanese voice.
To submit information for inclusion in For the Record, write to ocm@udel.edu and include "For the Record" in the subject line.