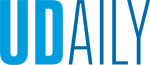 Sharing culture through language
Article by Artika Casini Photo by Evan Krape and courtesy of Loren Lee Chiesi September 21, 2022
UD alumna selected for State Department fellowship
The kids carried machetes.
It was all perfectly normal for this junior high school, where students provided daily gardening help and often brought their equipment to class. But it was not normal for Loren Lee Chiesi, a newly minted Peace Corps member teaching English in the West African country of Benin. The 2008 University of Delaware alumna approached the school's vice principal to voice her concerns. "I'm a little scared," she said. "All of these kids have giant knives."
"Why are you nervous?" he said.
"Well, what if they attack me?" Chiesi said.
He began to laugh and said, "Why would you think they'd attack you?"
"You know, in America, sometimes kids bring guns to school, and they hurt people," Chiesi said.
"You're not in America anymore," he replied. "You're here, and it's going to be fine."
More than 13 years later, Chiesi still thinks of that moment.
"It was such an interesting perspective switch," she said. "Here's something so normal for them that I had never thought about. Meanwhile, my fear was unbelievable to him."
Such cultural exchanges are the inevitable result of engaging students across the globe. For more than a decade, Chiesi has taught English as a second language to speakers in Turkey, Morocco and Myanmar. She has lived in Albania since 2020 and will spend the next 10 months there training aspiring instructors and teaching English through the prestigious English Language Fellow Program.
Sponsored by the U.S. Department of State and awarded to only 200 people each year, the fellowship aims to enact meaningful and sustainable changes in the way that English is taught abroad. For Chiesi, it's also a chance to spread American culture and values through language.
Lately, she has spent a lot of time thinking about this topic. As America gains worldwide infamy for mass shootings, political division and one of the highest COVID-19 death tolls of a developed nation, she has questioned what exactly her country represents on the world stage.
"There are very specific things I'm angry about," she said. "So I've spent time reflecting on what it is I appreciate about my country that I can impart in my classroom."
Chiesi said she likes that Americans have opinions and aren't afraid to share them. That we have a culture of discourse and dialogue. That we value creativity and ingenuity.
"Those are things you can share and put into your curriculum: Think outside the box. Be creative. Come up with an idea and express your opinion," she said.
It's a pleasant source of optimism. And one she credits UD with helping her develop.
"I love being a teacher and helping people learn and doing it through language," she said. "I'm not sure I would have had this journey without UD. Studying with international students and teachers there really helped inspire me."
French instructor Flora Poindexter was particularly influential.
"She loved French and made language learning low-stress, engaging and fun," said Chiesi, who works to infuse those very qualities in her own lessons.
Since graduation, Chiesi has become fluent in English and French and conversant in Italian, Arabic, Turkish and Spanish. But she will always be an English major at heart.
English is genderless and "not desperately polite," she said. It is the language of the internet and international commerce. And as the language gains even greater global footing, it holds the potential to build tolerance and create richer cultural exchanges.
"A lot of misunderstanding comes from living in isolated contexts without access to other ideas and opinions," Chiesi said. "The more we can understand each other and talk things out, discuss, debate and not go straight to violence, the better."