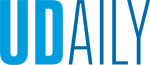 Coast Day canceled because of hurricane
Article by Adam Thomas Photo illustration by Tammy Beeson September 30, 2022
Concern for safety was paramount, with Hurricane Ian moving along the East Coast
Editor's note: With Hurricane Ian moving along the East Coast, University of Delaware officials decided the safest choice was to cancel Coast Day, which was scheduled for Sunday, Oct. 2, on UD's Hugh R. Sharp Campus in Lewes.
While Coast Day is usually a rain-or-shine event, the decision was prompted by the volume of rain forecasted for the weekend, the potential for coastal flooding, and especially the forecast of strong and sustained winds.
The text below is from the UDaily story published on Sept. 9, in which leaders of UD's College of Earth, Ocean and Environment expressed hopes for this year's event, which followed the pandemic-induced cancellations of 2020 and 2021.
......................
For the first time in three years, the University of Delaware's Coast Day will be back to a solely in-person event, running from 11 a.m. to 3 p.m., Sunday, Oct. 2, on UD's Hugh R. Sharp Campus in Lewes.
The theme of this year's Coast Day event is "Weathering the Storm" and will explore how we can make our community, environment and ourselves more resilient now and in the future.
"Since the initial Covid lockdown in March of 2020, people around the world have had to find new ways to adapt to different living and working conditions, and even socializing situations," said Fabrice Veron, interim dean of UD's College of Earth, Ocean and Environment, which hosts Coast Day. "That resilience we discovered will be even more needed as we move into a future with increasing impacts from climate change. This year's Coast Day will showcase how scientists at the University are developing knowledge to help us adapt and how staff are collaborating with Delawareans throughout the state to prepare. I am so pleased that for the first time in three years we will be able to welcome our community back to the Hugh R. Sharp Campus to explore these efforts and join with us to build a resilient and sustainable future."
Several family-friendly events will be returning to Coast Day this year including tours of UD labs and research vessels like the R/V Hugh R. Sharp, a 146-foot regional class ship in the University-National Oceanographic Laboratory System fleet owned and operated by the University.
Children will enjoy the return of the chemical magic show (with a new magician), and lifelong learners will appreciate science talks from UD faculty and a Delaware Sea Grant professional. Displays outside will feature UD students, faculty and staff, as well as exhibitors from the community. There will also be marine critter touch tanks by Roosevelt Inlet, and food trucks will be available so attendees can eat on site.
As always, Coast Day will provide fun for families while they learn about coastal, marine and environmental science.
"We are incredibly excited to welcome visitors back to UD's Lewes campus for this year's Coast Day," said Joanna York, associate professor in the School of Marine Science and Policy and director of Delaware Sea Grant (DESG). "We've learned lots of lessons over the past few years, and DESG has helped communities to 'weather the storm' through the efforts of our Marine Advisory Service and through research projects that we've funded. Their efforts will be on display in a tent dedicated to Sea Grant's work. We're looking forward to sharing that work with Delawareans and visitors on the first Sunday in October."
UD's Hugh R. Sharp Campus in Lewes is located at 1044 College Drive, Lewes, Delaware 19958.
For more information on the event, check out the Coast Day website at decoastday.org or contact the Environmental Public Education Office at marinecom@udel.edu.