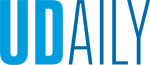 Writing Center Workshop Series
Article by University Writing Center Staff October 07, 2022
Online workshops will help improve prose, properly cite sources and develop public speeches
The University of Delaware's Writing Center will offer workshops via Zoom during the fall semester of 2022. A link to the workshop will be sent to all registrants a few days before the workshop is scheduled to take place. Workshops are open to any students or staff with an active udel.edu email address.
Working With Sources in Your Writing
Tuesday, Oct. 18 at 11 a.m., and Wednesday, Oct. 19 at 1 p.m.
Including information from published sources is an important part of academic writing, but it can feel tricky to master. This workshop will review how to fairly represent source material in your writing, clearly place others' ideas in conversation with your own, and appropriately credit sources.
Essential Strategies for Oral Presentations
Tuesday, Nov. 1 at 11 a.m., and Wednesday, Nov. 2 at 11 a.m.
Throughout this workshop, a panel of current oral communication consultants will discuss their experiences with public speaking at UD and strategies for delivering effective, memorable presentations. Topics will include how to reduce speech anxiety, engage with your audience while speaking, and craft attention-grabbing introductions and memorable conclusions.
Strategies for Successful Proofreading
Monday, Nov. 14 at 3:30 p.m., and Thursday, Nov. 17 at 11 a.m.
Interested in improving your editing skills? This hands-on workshop will guide you through various proofreading strategies to help you become a more confident editor of your own work.
For further information, please visit: https://docs.google.com/forms/d/e/1FAIpQLSeMF-QdwFDNK624eqdFj4lCNYc7uLhDJkhfJIIri1HPPjUR5Q/viewform