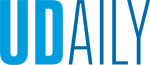 Speaks-Warnock Lecture: Destin Jenkins
Article by Diana Milburn Photo by courtesy of Destin Jenkins October 03, 2022
Talk to focus on "Breaking the Bonds of Inequality"
The Speaks-Warnock Lecture presents Destin Jenkins on "Breaking the Bonds of Inequality: Black Political Mobilization and Financial Activism in 20th Century America."
The free public lecture will be held at 5:30 p.m., Thursday, Nov. 10, in Room 127 of Memorial Hall and virtually on Zoom. Registration is required. Zoom meeting ID and passcode will be sent to those registered for virtual attendance.
Jenkins describes the history of bond financing and its imperatives to reveal the hidden strings that bind debt and power, race and inequality, democracy and capitalism. He demonstrates how the business of municipal debt, and the ethical dimensions of borrowing and investing, proved a durable mechanism of inequality in 20th century America. He also uncovers an often-ignored dimension of the Black freedom struggle: the financial activism and fiscal inquests of Black Americans who worked mightily to undermine Jim Crow in its various forms.
Jenkins is an assistant professor of history at Stanford University. In addition to his first book, The Bonds of Inequality: Debt and the Making of the American City (University of Chicago Press, 2021), he is the co-editor of Histories of Racial Capitalism (Columbia University Press, 2021) and the principal investigator and curator of "The Business of Debt: A Digital Investigation of Municipal Bonds and Inequality." He has served as capitalism series editor at Public Books and is co-editor of Just Money. His writing has appeared in the Washington Post, The Nation and The New York Times.
For further information, please visit: https://delaware.ca1.qualtrics.com/jfe/form/SV_1UkPMzVsZ6MZEJ8