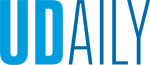 Ryan Carty's homecoming
Article by Artika Casini Photo by Delaware Athletics October 20, 2022
Why Delaware Football's head coach is proud to be a Blue Hen
It seems only fitting that a football game brought Ryan Carty to the University of Delaware.
It was Sept. 2, 1999, a home opener against William and Mary and the first one ever played under stadium lights. Tubby Raymond debuted his "speed sweep" that night, adjusting his famed Wing-T formation to create an offensive play (still in use today), while a young Carty sat in the stands entranced.
He had come to cheer on his elder brother, Kevin Jr., a quarterback for the opposing team. But it was Delaware's magic — the palpable energy, the winning mentality (34-27 that night), the veritable field of dreams before him — that brought the young quarterback to UD in 2001.
Since returning to campus this year as head coach, Carty has had an explosive start: The 2022 season opened with five-straight wins and one of the largest crowds in recent history.
On Saturday, Oct. 22, Delaware (5-1) plays its 2022 Homecoming game against Morgan State, starting at 3 p.m., at Delaware Stadium.
"I'm home," the 2006 alumnus said with infectious pride. "I got a chance to spread my wings and make lifelong relationships here. This is a place where you find whatever you need."
Now, the 39-year-old head coach is on a mission to create something his student-athletes and broader community also need: an aggressive, cutting-edge program built on hard work, teamwork and "doing things the right way."
The "right way" is something Brendan Thomas noticed early in Carty's tenure. As sports information director for Delaware Football, Thomas witnessed the hot, grueling summer practices where tensions run high and patience runs low. When a player over-celebrated a play during August training camp, Thomas watched as the new head coach screamed, "THIS IS NOT WHO WE ARE. THIS IS NOT WHAT WE DO." Then Carty smiled and added, "But I'm very excited that you're so excited."
For Carty, doing things the "right way" means cultivating a legacy of strength, growth, longevity and success. "I want to make sure the University of Delaware feels good about the Ryan Carty era," he said. "The legacy I'd like to leave behind is that of somebody who got Delaware better, who left it better than I found it."
It's a concept Carty discusses with his team. Improvement can be as simple as pushing a chair back in the classroom, holding a door open for someone, not leaving trash in the meeting room. "Those are things we talk about in the small, micro version, but it's also something that drives me, personally," Carty said. "I want to know that we got better today. That we did not let somebody stay the same in our program."
Carty said he does not believe in stagnation. Perhaps it's the product of his upbringing. In the 1970s and '80s, Carty's father, Kevin, became head coach for Don Bosco Prep, a New Jersey high school that first became a national powerhouse under the senior Carty's direction.
"He was throwing the ball back when most people were running it," Ryan Carty said of his father. "He was a very aggressive play-caller with an innovative mind."
It's a style that has rubbed off on the family of coaches. (Carty's two brothers are also football coaches in the Northeast.) "We tend to do things in a logical, intelligent way, but we also play offensively and very aggressively," he said of his family. "We're not sitting back and letting the game come to us. We're taking it to the other team."
That's the hallmark of a winning team, Carty has found. Both national championship teams he's been a part of — UD in 2003 and Sam Houston State in 2020, where Carty served as offensive coordinator under fellow Blue Hen K.C. Keeler — shared the same confidence.
"The kids believed in each other. They believed in the coaches, they believed in game plans," Carty said. "They also just had confidence without arrogance. When they walked into a game, they felt like they were going to win it. Even the games we lost — which was only one in 2003 and none in 2020 — we felt like we were going to be the victors."
Today, Carty balances a dual role of offensive coordinator and head coach. It's a unique distinction, but Carty is no stranger to unique distinctions.
At UD, he served faithfully as a career backup, the number two quarterback on the depth chart during his entire undergraduate career. "It's got to be a national record," Carty said with a laugh of the 65 games he witnessed from the sideline. As a senior, he was named team captain, earning the honor with minimal game time.
"It's a little harder to be a leader from the sidelines," he said. "You can't make the play and let it speak for itself."
But Carty did play in the 2003 national championship game. His body frozen and his toes numb, he took the field in the fourth quarter — "mop-up time" — and helped achieve the 40-0 shutout over Colgate.
Looking back, Carty's memories center more around the people than the plays. As a high school senior, he turned down opportunities at Richmond, Rutgers, West Point and Hofstra ("some that might've been even better for me, football wise."). But UD was home, he said: "It's just one of those feelings."