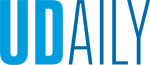 Missing WWII aircraft found
Article by Katy O'Connell Photos courtesy of Evan Kovacs and Elizabeth Snyder October 31, 2022
UD researchers lead team to the Adriatic Sea in search of missing aircraft
A team from the University of Delaware, working in partnership with the U.S. Defense POW/MIA Accounting Agency (DPAA), recently located the wrecks of five B-24 Liberator bomber aircraft that crashed into the Adriatic Sea during World War II. Of the five B-24s, three were positively identified and are associated with the loss of 23 U.S. service members.
"The location or relocation of these five WWII aircraft was made possible using underwater autonomous vehicles that scan the seafloor," said Mark Moline, who was the mission leader and is the Harrington Professor of Marine Studies in UD's School of Marine Science and Policy.
Moline is co-founder of Project Recover, an organization that uses underwater technologies to help locate and repatriate the more than 80,000 U.S. service members still missing from past conflicts since WWII. During the summer of 2022, Moline led a multi-disciplinary team of experts in search of aircraft associated with missing service personnel in the Adriatic Sea off of Croatia.
U.S. Army Air Corps personnel were lost in large numbers in Croatia (then Yugoslavia) during World War II. As U.S. bombers returned from their missions over German-held territory, some were forced to ditch or crash in Croatian waters near an allied airfield. Many of the service members from those aircraft are still missing in action.
These World War II losses occurred nearly 80 years ago, yet those missing from that conflict have not been forgotten. The U.S. government and partner organizations, including UD/Project Recover, continue to pursue these investigations with the goal of accounting for the missing. According to Moline, the process of locating a particular aircraft starts years before the team is able to search on-site.
"Prior to an expedition like this, we conduct research and collect the historical documentation for as many potential losses in the vicinity as we can identify," said Colin Colbourn, a UD postdoctoral fellow and adjunct faculty in UD's History Department. "This process, aided by local information and DPAA's researchers, proved to be essential as we were able to definitively identify several of the aircraft through the small details left in the historical record."
Moline said it was a team effort that led to these multiple discoveries.
"While locating and documenting these aircraft is exhilarating, it is also important to remember that it is only the first step in a lengthy process to return these lost heroes to their families," Moline said.
Colbourn added, "Thanks to our partnerships, this work in Croatia represented a best-case scenario. In only a few days on-site, we went from scientists and engineers conducting the search using AUVs, followed by divers and archaeologists investigating the wrecks, to identifying those aircraft with historical documentation. The frequency of new finds and the historic record suggest there is more work to do in Croatian waters."
Advancing technology
The search for the missing aircraft in Croatia is part of a larger innovation effort, sponsored by DPAA, to develop new technologies and approaches to locating potential wreck sites. UD's role in this effort is to augment underwater technologies and develop new machine learning algorithms to interpret the large data sets collected during missions.
While traveling through the water, the AUVs collect massive amounts of sonar data that researchers must analyze to locate remnants of an aircraft.
"The aircraft that we are looking for are rarely intact, which requires more than just our human vision to interpret," said Leila Character, a postdoctoral fellow working with Moline at UD. With a background in machine learning, Character is helping the team develop an algorithm that automates the review process, automatically narrowing down the sonar images to only those that are likely candidates for further exploration.
Global Partnerships
As with all Project Recover missions, global partnerships are essential. J. Tea Katunaric, an archeologist from the University of Split, represented the government of Croatia and facilitated this mission. Dan Davis, a faculty member at Luther College in Iowa and the mission's lead archeologist, credits water depths for helping preserve the crash sites and Croatian partners for assisting in the discoveries. The team also benefited from the technical dive and aircraft expertise of Andi Marovic from Manta Divers, who found and recovered wreckage pieces that led to the identification of two aircraft.
"The Croatian archaeologists, scientists, divers and military personnel have been extraordinarily professional and personable," said Davis. "The numerous discoveries and aircraft identifications made this year are largely due to their assistance. The host nation partners are proud to play a part in bringing our missing service members home."
The work by Moline and his team does not end with the discoveries in Croatia. Missions in the Pacific Ocean are planned for 2023 in UD/Project Recover's effort toward decreasing that daunting number of 80,000 Americans missing in action.
About Project Recover
Project Recover is a collaborative effort to enlist 21st-century science and technology in a quest to find and repatriate Americans missing in action (MIA) since World War II, in order to provide recognition and closure for families and the nation.