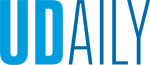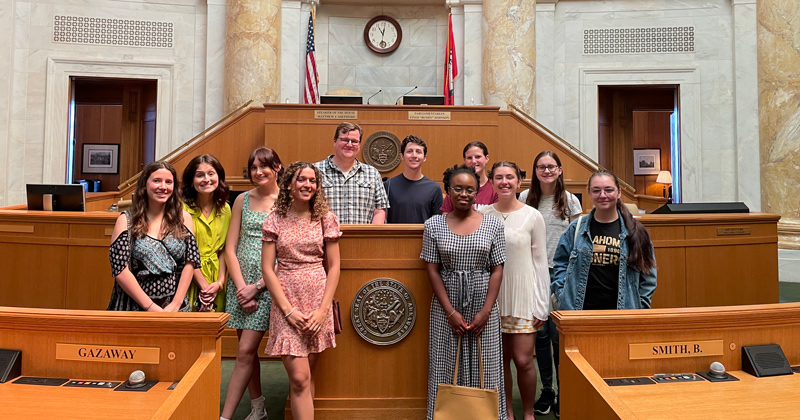 Studying Muslim hate crimes
Article by Amy Wolf Photo courtesy of Lawson Schultz October 27, 2022
UD student Lawson Schultz researches anti-Muslim sentiment in Arkansas
Lawson Schultz, a senior Honors art and sociology double major at the University of Delaware, said she is always looking for ways to learn about cultures and communities that are different from her own. When the opportunity arose to spend the summer investigating Muslim hate crimes at the University of Arkansas at Little Rock, she knew the learning experience would be invaluable.
Schultz, along with nine other student researchers from across the country, spent eight weeks studying the perceptions of Muslims in Arkansas who have been the target of discrimination, harassment or interpersonal crime, along with the impacts such behaviors have on victims. She participated in research and content workshops, alumni presentations, experiential activities, collecting and analyzing data, writing a research brief on findings, and giving a final presentation for internal and external stakeholders.
"I was looking for an opportunity to do research over the summer that was adjacent with sociology, and that was the program that really interested me the most because of its focus on highlighting minority experiences," Schultz said. "In criminal justice and sociology research, the area that is most interesting to me is centering voices that historically in narratives are not included."
The research was funded by a three-year National Science Foundation grant, and the 2022 cohort was the first of 30 undergraduate students who will participate in the design, implementation, analysis and reporting of this project through the National Science Foundation Research Experiences for Undergraduates program. During the second year of the project, the researchers will conduct interviews with more people of the Muslim community in Arkansas and send out a statewide survey. The third year of research will include interviews with policy makers, legislators and law enforcement about hate crime legislation.
While Schultz will not continue with the research — she is instead working on her thesis that focuses on subsidized housing in Delaware — she will utilize what she learned about different people's identities and values in her leadership roles on campus.
"One of the things I really feel like I gained from this experience is how important it is to learn about other people's identities and values so that you can be a better community member," said Schultz, who is planning to pursue a career in city planning and urban development. "Highlighting the individual voices of people in the community is so important."
The opportunity also fostered collaboration skills and pushed her to become a better team member, she said, since she had never worked on a group project with that many people before.
Throughout the summer, Schultz visited different mosques, attended services and interviewed Muslim leaders in the state. The experience, Schultz said, was eye-opening.
"Having knowledge of other people's priorities and values is really important," Schultz said. "It just makes life a bit more vibrant when you can consider all of the diverse cultures and communities that we have around us."