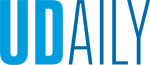 In Memoriam: Sherman Townsend
Article by UDaily staff October 25, 2022
Campus remembers long-time trustee, advocate for Delaware
Sherman Lee Townsend of Dover, Delaware, a member of the University of Delaware Board of Trustees for three decades, passed away on Oct. 19, 2022. He was 78.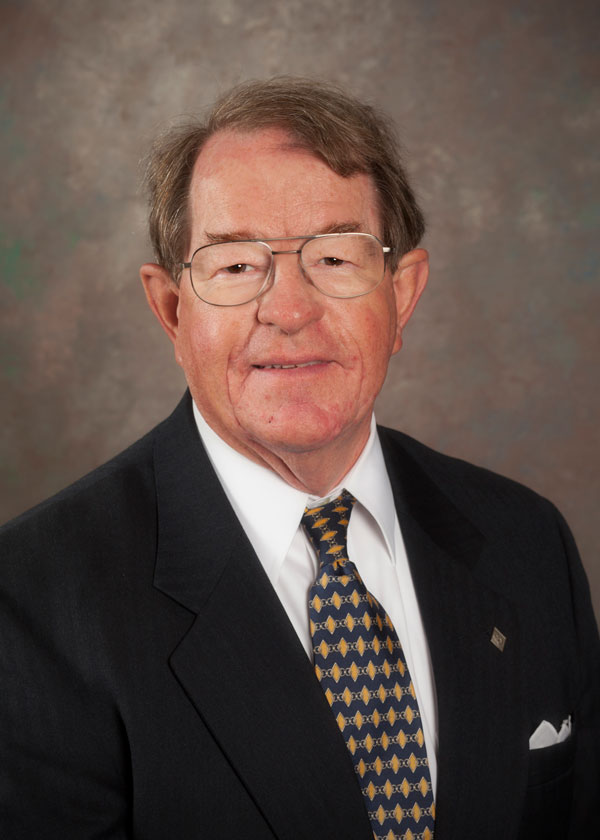 "On behalf of the entire University of Delaware community, Eleni and I extend our deepest condolences to Sherman Townsend's wife, Elaine, and their family members and to Sherman's many, many friends throughout Delaware," UD President Dennis Assanis said. "Sherman was a proud son of the First State, and he truly devoted his life to bettering the lives of the people of Delaware. His service to the University over five consecutive terms on our Board of Trustees is immeasurable, and his devotion to public service is a lesson for us all." 
A native Delawarean, Mr. Townsend served on the University's Board of Trustees from 1988 to 2018. During that tenure, he chaired the Public Affairs and Advancement Committee and the Southern Delaware Ad Hoc Committee, and he served on the Executive Committee, Finance Committee, Grounds and Buildings Committee, Academic Affairs Committee and Investment Visiting Committee.
"Sherman Townsend was a consummate trustee," said Terri Kelly, chair of the Board of Trustees. "He was highly respected by his fellow trustees and always shared wise and thoughtful counsel on the many important issues under discussion. His passion for Delaware and for the importance of higher education were always at the forefront."
When Mr. Townsend stepped down from the board in 2018, the trustees passed a special resolution recognizing his service and awarded him the University's Medal of Distinction. The medal is given to individuals who have made humanitarian, cultural, intellectual or scientific contributions to society, who have achieved noteworthy success in their chosen professions or who have given significant service to the University, community, state or region.
"I had the privilege of serving on the Board of Trustees with Sherman Townsend for more than 10 years," said John Cochran, trustee and former board chair. "Sherman's guidance and insights truly helped shape the University of Delaware as we know it today, and we are all the beneficiaries of his commitment and dedication."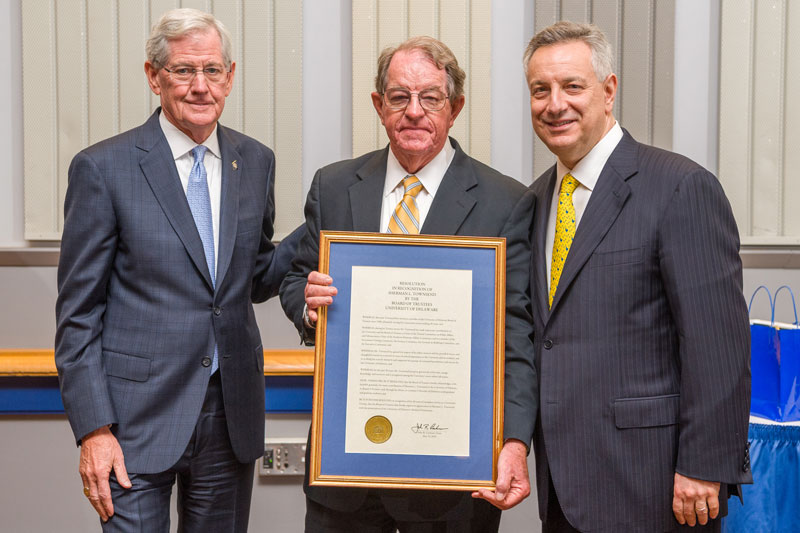 About Sherman L. Townsend
Mr. Townsend, who was born in Frankford, Delaware, and grew up on his family's Century Farm, was proud of his heritage as a Sussex County farmer. After graduating from Wake Forest University in Winston-Salem, North Carolina, he joined the U.S. Army and became an officer, serving in Germany for two years.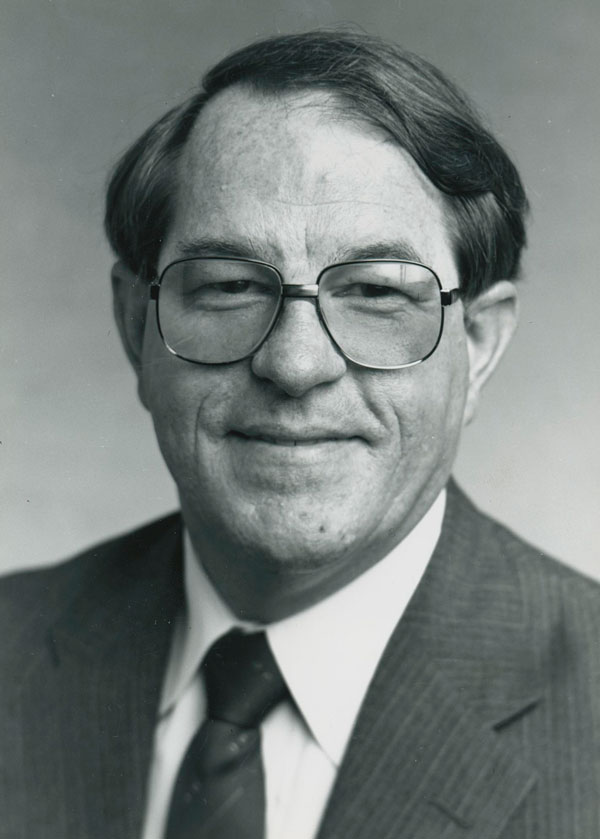 After returning to Delaware in 1970, he settled in Dover, where he began a 47-year career in the financial services industry, retiring in 2017 as first vice president of Merrill Lynch.
Throughout his life, Mr. Townsend dedicated countless hours to public service, supporting many organizations, institutions and charities. In addition to his membership on UD's Board of Trustees, he was a founding member and past chairman of the Delaware Community Foundation and chaired the board of the Delaware Institute for Medical Education and Research (DIMER), facilitating medical education for Delaware residents. He was also a member of Wesley United Methodist Church and Ducks Unlimited.
A funeral service will be held at noon, Friday, Oct. 28, at Wesley United Methodist Church, 209 South State St. in Dover. Friends may call from 10:30 a.m.-noon.
To honor his memory, the family suggests reaching out to help others. Donations also may be made to the Delaware Community Foundation, 36 The Circle, Georgetown, DE 19947 or the charity of one's choice.
To read Mr. Townsend's obituary and/or leave online condolences, visit Torbert Funeral Chapels.