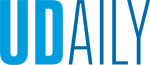 UD startup funding competition
Article by Ryan Sigmund November 18, 2022
Hen Hatch finalists named
The University of Delaware's Horn Entrepreneurship announced the finalists for Hen Hatch 2022, UD's premier startup funding competition. Hen Hatch takes place in the Audion at STAR, 5-9 p.m., on Dec. 1, 2022. Registration is now open. Virtual and in-person viewing options are available. Teams will compete for a portion of the $50,000 prize pool of cash and in-kind gifts.
Pre-revenue track:
Little Bob Technologies — Garrison Davis, international business (MS), Class of 2022
Little Bob Technologies is a crowd-investment platform for community-based solar projects in low and middle-income areas.
Agreen Tech — Yuefei (Mike) Tao, MBA, Class of 2023, Sarah Megivern, MFA, Class of 2024
Agreen Tech is a science-driven material technology company that develops advanced antibacterial and deodorant products to improve the quality of human life.
Dear Volunteer - Isabella Duarte, entrepreneurship, Class of 2024
Dear Volunteer is a website platform designed for volunteers to find, filter, and sign up for opportunities at charities and nonprofits, allowing organizations to spread awareness and gain volunteers.
Post-revenue track:
SkipRope — Alexander Pugliese, entrepreneurship, Class of 2022
SkipRope is a B2B2C mobile application that helps bars and nightclubs capture additional value from their most high-value customers.
CompSciLib — John Ye, marketing and finance, Class of 2024 and David Bichara, biomedical engineering, Class of 2023
CompSciLib is a platform that provides on-demand computer science tools and assistance for students worldwide.
Stem So(ul)cial — N'Dea Irvin-Choy, biomedical engineering (doctoral), Class of 2023, Camille Smith
STEM So(ul)cial is a hybrid-style community for Black people in STEM.
For further information, please visit: https://www.eventbrite.com/e/2022-hen-hatch-final-round-and-innovation-showcase-registration-439891075047