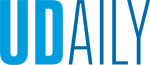 Crime Update
Article by University of Delaware Police November 25, 2022
Newark Police investigate armed carjacking in The Grove shopping center
The Newark Police Department is currently investigating an armed carjacking that reportedly occurred at approximately 12:32 p.m., Thursday, Nov. 24, at The Grove shopping center in east Newark.
According to police, the victim reported leaving a store in the shopping center and returning to their vehicle when they were approached by the suspect, who displayed a handgun and demanded the keys to the victim's car. The victim complied with the demands, and the suspect then drove away, in the victim's car, toward Marrows Road. The victim was not injured during the carjacking.
The suspect is described as a black male, approximately 6 feet to 6 feet 2 inches tall with a thin build and armed with a handgun. The suspect was possibly wearing a gray hooded sweatshirt and a mask.
The victim's car -- a white Toyota Rav-4 with New Jersey license plate E93PCT – has not been located. Anyone who sees the car should not approach it but should immediately call 911.
Anyone with information about this incident should contact Detective Paige Klein at 302-366-7100, extension 3480 or email pklein@newark.de.us. Additional methods for providing information to Newark Police can be found on the Newark Police tips page, where reward information may also be available.
Resources
Members of the University community are reminded to be vigilant: If you see something, say something. Be aware of your surroundings and lock your car doors. Travel in groups when possible and call 911 to report suspicious activity.
For additional information on safety and wellness topics at UD, visit www.udel.edu/students/safety/.
Members of the UD community may download a free smartphone app, LiveSafe, that lets users submit tips to police, receive important broadcast notifications and contact the University of Delaware Police Department directly. To learn more, visit this LiveSafe website.
Subscribe to receive a UD Crime Update email whenever an article about a police investigation is posted on UDaily.