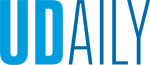 Master Players' Shanghai Sonatas Educational Residency begins Nov. 6
Article by Melissa Kitchen November 03, 2022
Free events share the little-known history of the WWII Shanghai Jewish Refugees
Shanghai Sonatas is a new University of Delaware-born musical, created and composed by UD Trustees Distinguished Professor of Violin Sean (Xiang) Gao, that shares the memoirs of Jewish classical musicians who escaped Nazi Germany, found refuge in Shanghai in the 1930's, and went on to survive World War II and educate the first generation of Chinese classical musicians.
Leading up to the UD premiere of Music & Songs of Shanghai Sonatas: A New Musical on Nov. 18-19, the Master Players Concert Series presents the Shanghai Sonatas Educational Residency (SSER), a series of free educational events​ promoting awareness of Asian hate, the Holocaust, and genocide.
The series begins Sunday, Nov. 6 with The Emergence of Western Classical Music in China: Docufilm Screening with Gao at 3 p.m. in Gore Recital Hall. During this event, Gao will interweave discussion with clips from the Oscar-winning documentary From Mao to Mozart and the new Shanghai Sonatas documentary The Garden Bridge to tell the story of classical music's journey to becoming a new Chinese tradition and cultural identity.
Other free events include an exhibition by the Shanghai Jewish Refugees Museum; lectures by Sophie Fetthauer, expert on the Shanghai Jewish Refugee musicians; talks with the creative team of Shanghai Sonatas; and talks by Holocaust survivor Betty Grebenschikoff, former Shanghai Jewish refugee and author of the memoir Once My Name Was Sara. Events will take place at UD and at the locations of community partners in the region. Learn more about the residency on the Master Players website.
Funding for this program has been provided from the National Endowment for the Humanities (NEH) and Delaware Humanities as part of the 2021 American Rescue Plan (ARP) Act.​​
For further information, please visit: https://www.masterplayers.udel.edu/outreach/sser