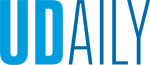 For the Record
Article by UDaily staff November 18, 2022
University community reports recent presentations, publications, honors
For the Record provides information about recent professional activities and honors of University of Delaware faculty, staff, students and alumni.
Recent presentations, publications, honors and grants include the following:
Presentations
Margaret Stetz, Mae and Robert Carter Professor of Women's Studies and professor of humanities, was an invited speaker and also a workshop participant at the virtual symposium titled "Citizens of Global Decadence," which was held online on Nov. 12-13, 2022. This international event was organized jointly by faculty at Oxford University, Michigan State University and Florida State University with the purpose of examining how the research on and teaching of the Decadent Movement of the late-19th century and beyond has been and should continue to be "revised and expanded by recent work on global decadence, transnational decadence, decadent writers of color and the turning of decadence to anticolonial ends."
Christina M. Budde, assistant professor in the School of Education, was invited to be a speaker at EL Pandemic Recovery Forum, sponsored by the Century Foundation in November 2022. Her talk was titled "The Science of Reading and Multilingual Learners: Engaging MLs in Evidence Based Practices to Support Language & Literacy Development."
Delaware Sea Grant hosted a "Data Discussion Teacher Webinar: Saltwater Intrusion on Coastal Farmlands of Delmarva" on Nov. 8, 2022. The webinar featured Manan Sarupria and Matthew Walter, doctoral students at the University, who discussed how they are using images from satellites, drones and airplanes to detect salt patches on the farm fields of Delmarva. Farm fields in coastal areas of the Delmarva Peninsula are being increasingly inundated with saltwater due to climate change-induced sea level rise and saltwater intrusion within farms leads to lower crop yields and reduced crop-income for farmers. The webinar aimed to help farmers and other stakeholders prepare for the loss of farmable land and included an introduction to the problem of saltwater intrusion, how satellite data can help track it and how the data can be accessed in classrooms.
Publications
Margaret Stetz, Mae and Robert Carter Professor of Women's Studies and professor of humanities, is the author of a new book, Aubrey Beardsley, 150 Years Young, published by the Grolier Club and distributed by the University of Chicago Press. This is the catalogue of the exhibition, which she and Mark Samuels Lasner curated, that was on public display at the Grolier Club in New York City from Sept. 8-Nov. 12, 2022. The volume includes nearly 50 illustrations of important items related to the British artist and author who pushed the boundaries of gender and sexuality in the 1890s, all of them drawn from the Mark Samuels Lasner Collection, which is part of the University of Delaware Library, Museums and Press. It also contains "A Note on the Grolier Club and Aubrey Beardsley" by Mark Samuels Lasner, senior research fellow at the UD Library. In addition, Stetz is the author of several newly published poems in literary journals. These include "Simulation" in Spoonie Magazine: A Creative Publication for and by Disabled, Chronically Ill, and Neurodivergent People; "The Way Forward" in Literary Cocktail Magazine (Fall 2022, Vol 1: 2. p. 29); and "Bird Brain" and "Cherry Bomb" in Stone Poetry Quarterly (November 2022), as well as two poems ("Tramps" and "Trefoiled") in the print anthology Querencia: Autumn 2022 (Chicago, IL: Querencia Press, 2022), pp. 92-96.
Heather Farmer, assistant professor in the Department of Human Development and Family Sciences, recently published "Racial/ethnic variations in inflammatory markers: exploring the role of sleep duration and sleep efficiency" in the Journal of Behavioral Medicine with coauthors Danica C. Slavish, John Ruiz and Jessica R. Dietch.
Rachel Karchmer-Klein, associate professor in the School of Education, published Next Level Digital Tools and Teaching: Solving Six Major Instructional Challenges, K-12 with coauthors Lauren Boulden and Maureen McDonald through Teachers College Press. Featuring teachers' experiences and classroom examples, the book helps educators design technology-integrated lessons, build and manage community, select digital tools for particular tasks, increase student engagement and differentiate instruction.
Tamara Turski, a Ph.D. in Education student in the School of Education, published "Relational uncertainty: Does parental perception of adopted children's academic success change over time?" in Early Childhood Research Quarterly with her adviser, Stephanie Del Tufo, assistant professor in the School of Education. The publication was a result of research Turski conducted while she was an undergraduate student at UD.
Elizabeth Soslau, professor in the School of Education, published The Comprehensive Guide to Working with Student Teachers with coauthor Monique Alexander through Teachers College Press. This book provides a comprehensive toolkit for the complex work of field instruction, including mentoring approaches, conversation stems, conferencing techniques, lesson debriefing questions, understandings of programmatic goals and observation, assessment and feedback methods.
Bryan A. VanGronigen and Lauren Bailes, assistant professors in the School of Education, published "Stuck in the Wheel: The use of design thinking for change in educational organizations," published in the Journal of Educational Change with Michael L. Saylor of the Delaware Department of Education. Their study examined a year-long professional learning workshop sponsored by a state education agency that used design thinking to reframe how participants orchestrated change in their educational contexts.
Anamarie Whitaker, assistant professor in the Department of Human Development and Family Sciences, recently published several articles, including "The Promise and Purpose of Early Care and Education" in Child Development Perspectives with coauthors Margaret Burchinal and Jade Marcus Jenkins and "Do Early Care and Education Programs Improve When Enrolled in Quality Rating and Improvement Systems? Longitudinal Evidence from One System" in Early Education and Development with coauthors Celia Gomez and Jill Cannon.
Honors
Latrice Marianno, a Ph.D. student in the School of Education, was named by University Council for Educational Administration as a Barbara L. Jackson Scholar. This two-year program provides formal networking, mentoring and professional development for graduate students of color who intend to become professors of educational leadership.
Evelyn Hayes, Trustees' Distinguished Professor Emerita in the School of Nursing, received the annual Impact Award from Sigma Theta Tau International Honor Society Tri-State Consortium. The Impact Award is offered each year to recognize a member of a chapter of the Tri-State consortium who has been a registered nurse for over 10 years and demonstrates the defining principles of Sigma to promote leadership, scholarship and service on a global scale in the field of nursing. Hayes has spent 57 years contributing her passion to the development of the nursing and healthcare workforce. She has co-edited and authored eight editions of Pharmacology: A Nursing Process Approach, as well as serving 23 years in the U.S. Army Nurse Corp Reserves, retiring at the rank of colonel. "There is no one more deserving of the Impact Award than Dr. Hayes," said Jennifer Graber, associate dean of academic affairs and practice initiatives as well as associate professor in the School of Nursing. "Her tireless efforts in the community with vulnerable populations have truly left a nursing legacy in Delaware and beyond." Additionally, Amy Jackson, an alumna of the School of Nursing, was awarded the Anne Muller Award from the same organization. Jackson is a nurse for the Wilmington Intensive Care Unit and is a member of the American Association of Critical Care Nurses. She is currently a second-year graduate student at the University of Maryland School of Nursing, and her research focuses on goal-concordant care for intensely sick older adults.
Grants
Florence Ran, assistant professor in the School of Education, and Laura Desimone, College of Education and Human development director of research and professor in the School of Education, are co-principal investigators on a National Science Foundation grant for their project titled "Pathway to STEM Success: Improving Access and Success and Closing Equity Gaps in College-level Math in a State Community College System," along with principal investigator Di Xu. The $1,969,430 grant will begin on Jan. 1, 2023.
To submit information for inclusion in For the Record, write to ocm@udel.edu and include "For the Record" in the subject line.