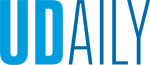 Festival of Nations
Article by Margo McDonough Photos by Evan Krape November 09, 2022
From Bollywood to K-pop, UD international community gathers to learn and share culture
When the Indian fusion dance team Delaware Kamaal took to the stage at the University of Delaware's Festival of Nations on Oct. 13, the members began dancing to a rhythmic Bharatanatyam classic. The music soon transitioned to a bouncy Bollywood hit and many in the crowd started swaying. There was a collective roar of approval as the dance team then segued into a thumping hip hop beat.
Similar enthusiasm was shown for a K-pop band, for the UD Gospel Choir, and for a fashion show featuring members of the UD community modeling attire from their home countries, including Korean hanboks, Chinese cheongsams and Omani dishdasha. One of the crowd favorites was Adam Bentahar, 7, who modelled a Moroccan djellaba alongside his dad, Adil Bentahar, who was sporting a Moroccan djabadour.
The Festival of Nations, sponsored by UD's English Language Institute, and co-sponsored this year by the Center for Global Programs and Services, dates back more than 25 years but was not held in 2020 or 2021 because of the coronavirus pandemic.
"We're so glad to be back," said Adil Bentahar, an assistant professor at the English Language Institute (ELI), who co-chaired the event with Rebecca Boyle, ELI's student life manager. Bentahar noted that the entertainment line-up included international performers and groups with mostly domestic students.
"Our goal is to be as inclusive as possible," Bentahar said. "We work to maximize the number of domestic students who attend the Festival of Nations so that they can see a glimpse of the heritage of their international counterparts. Likewise, we want to offer international students the opportunity to see performances by domestic students."
The event was free and open to the public, and attracted about 700 people of all ages.
At the Japanese cultural table, Honoko Wakahara, 20, was writing visitors' names in Katakana, a form of Japanese used for transcription from foreign languages. She is majoring in English history at Nagoya University of Foreign Studies (NUFS) in the city of Nisshin, Japan. Wakahara began her studies at ELI in late August and will conclude her course of study in April. She said she is enjoying not only her classes but the cultural immersion of being at UD.
"I went to my first football game and it was great," she said with a wide smile. While she has embraced many new experiences, when she needs a taste of home, she heads to a traditional ramen restaurant on Main Street.
While Wakahara has been on campus less than three months, Hashil Al Ismaili began his studies at ELI almost two years ago. Al Ismaili and a group of fellow students were staffing the Oman cultural table, which featured displays of traditional garments and shoes, photos of Omani leaders and the country's flag, all topped off with red, green and white "I love Oman" helium balloons.
Al Ismaili is now a UD sophomore majoring in materials science and engineering. He said that the greatest surprise when he first arrived was the sheer diversity of the campus and of the greater community.
"In my first days here, I met people from Nepal and Iran and so many other places," Al Ismaili said. "I feel like everyone is friendly. The undergraduates [from the U.S.] are pretty welcoming and interested in hearing about my culture."
Still, he remembers the challenges of navigating a new environment during those first weeks on campus. In his new position as a part-time student life assistant at ELI, he will work to make things easier for other new international students. "Forty-four students from Oman will soon arrive," Al Ismaili said. "I will help them with things like setting up a bank account and finding Halal food."
Al Ismaili had more to say but the musical entertainment was starting. He was too polite to say so, but it was apparent he was ready to join the fun. And after two years without a Festival of Nations, how could anyone deny the impulse to sing, dance and celebrate together?
For more information about the English Language Institute, visit https://sites.udel.edu/eli/ or call 302-831-2674.