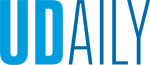 Dining Services hosts annual student roundtable discussion
Article by Jennifer DeDomenico November 14, 2022
Dining Services invites students to participate in leaving valuable feedback
University of Delaware Dining Services hosts a Student Roundtable every semester, inviting all students to participate in engaging conversations centered around the dining program. UD Dining leaders host the roundtable to give students an opportunity to have meaningful discussions and to better understand the dining experience through the lens of the students.
Creating a high quality dining experience for students and guests is a top priority for Dining Services. Aramark has been a proud partner of the University since 1991. Feedback received from the annual roundtables, Diningstyles surveys, and the ongoing Be Heard Survey help make real, impactful changes to the dining experience.
The Dining leadership team hosting the Student Roundtable will include the resident district manager, registered dietitian, marketing manager, residential chef, senior director of retail and residential operations. The diverse talent of the team is looking forward to discussing various aspects of the program.
Dining Services will host the Fall 2022 Student Roundtable on Wednesday, Nov. 16 at 12:00-1:30pm. Students interested in being apart of the conversation are required to register for the event, seating is limited. Bring your appetite, a catered lunch from UD Catering will be served. Bring all your dining questions and be heard. For further information, please visit: https://www.eventbrite.com/e/fall-2022-ud-student-roundtable-dining-services-tickets-464319370737