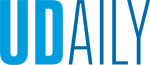 2022 FCS Playoffs
Article by UD Athletics Photo by Mark Campbell November 20, 2022
Blue Hens to Host Saint Francis (Pa.) in FCS Championship First Round
The University of Delaware football team's season will continue as the Blue Hens earned an at-large bid in to the 2022 FCS Playoffs. The Blue Hens will host Saint Francis (Pa.) on Saturday, Nov. 26, at Delaware Stadium. Kickoff is slated for 2 p.m. and the game will be aired on ESPN+.
The Blue Hens are in the playoffs for the first time since the 2020-21 Spring season when they advanced to the FCS Semifinals with a home win over Sacred Heard (19-10) and a road victory over No. 4 Jacksonville State (20-14).
Delaware and Saint Francis have met just one time previously when the Red Flash visited Newark for the 2021 home opener. The Blue Hens came away with a 27-10 victory.
Tickets for the general public will go on sale at 5 p.m., Monday, Nov. 21.
The winner of Saturday's first-round game will travel to No. 1 overall seed South Dakota State for a second-round matchup on Saturday, Dec. 3.
For the latest on the Delaware football program, follow the Blue Hens on Twitter @Delaware_FB and Instagram @delaware_fb, and like "Delaware Football" on Facebook. Follow Ryan Carty on Twitter @RyanCarty10.
For more information, visit BlueHens.com.