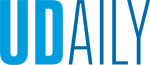 UD transitioning phone services to Webex Calling
Article by IT Communication Group May 12, 2022
Webex Calling app to replace existing VoIP phone services
To better support the University of Delaware's future work environment, UD Information Technologies (UDIT) will be migrating UD's existing VoIP phone services to Webex Calling throughout 2022 and early 2023.
Migrating to Webex Calling will allow UD employees to use their current 831 phone number to make and receive calls regardless of their location or device. Inbound and outbound calling will be transitioned to the compatible Webex applications for most users, but also supports traditional Cisco desk phones where required. Webex Calling will also enhance call security as all calls made using the Webex app are encrypted.
Webex Calling allows employees self-service control over their phone settings such as call forwarding, voicemail PIN resets, automatic transcription of voicemail messages sent to your UD email, Do Not Disturb settings, blocking numbers and Caller ID.
As a first step, UDIT is reaching out to a central contact and associated IT professional in each department or unit to determine existing phone services, migration scheduling and desk phone collection. UDIT is cognizant of timing constraints for different units and departments and will take that into consideration when scheduling migrations. Once migrations have been scheduled, employees with VoIP phone lines will receive more information. Training videos and documentation will be provided and personalized training will be available on request.
Important: As phone numbers are migrated across campus, four-digit dialing will no longer work. Using four-digit dialing may result in an error message. We encourage employees to use 10-digit dialing (302-831-XXXX number) in all cases. When making calls from a campus VoIP phone that has not been migrated, employees will still need to dial 9 before the 10-digit number.
For further information, please visit: https://services.udel.edu/TDClient/32/Portal/KB/ArticleDet?ID=906